Digital Product Design Services
Explore UX design options for your app. Talk to a designer.




About service
What digital product design is all about?
Digital products can be downloaded, purchased, or used on a website, mobile application, or other technological platforms. It's a modern way to create an innovative technical solution that will surely meet your consumers' requirements.
Take advantage of it and raise your conversion rate, validate ideas, attract and engage new customers. All that and even more while adding value to your company.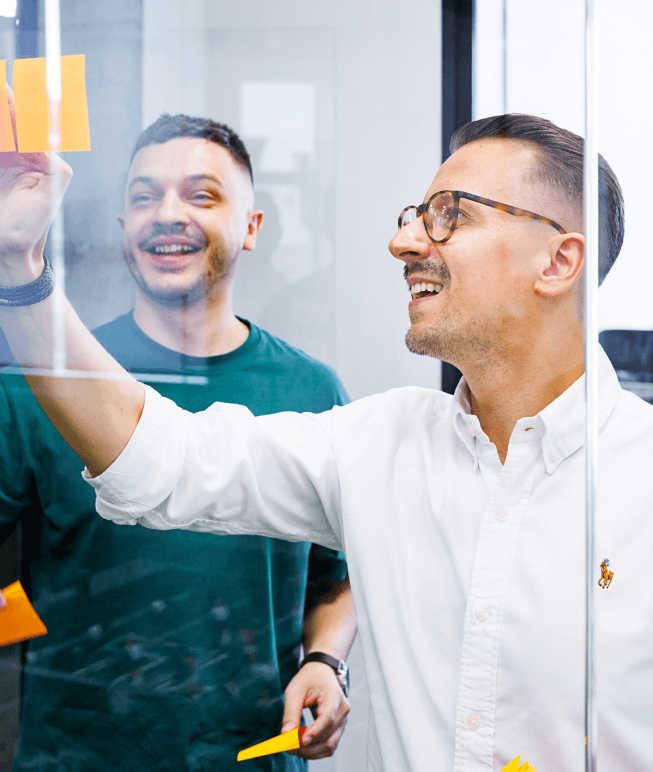 What you can expect
When will digital product design services turn handy for your business?
Would you like your app, program, or other digital product to be intuitive, eye-catching, and attractive to customers? No matter how big of a part your digital product plays in your business, it's safe to say that it needs to be done professionally.
We will provide you with digital product design services such as:
Product discovery – We will explore and discuss all possible functionalities and visual aspects, suitable to your idea.
Product research – Let us find, compare, analyze, and pick the most suitable solutions (based on current market trends) for your digital product.
UX&UI design – In a desire to create a mobile app? We will design a friendly-user one for you!
Branding – Nothing but matching the design with the visual identity of your brand.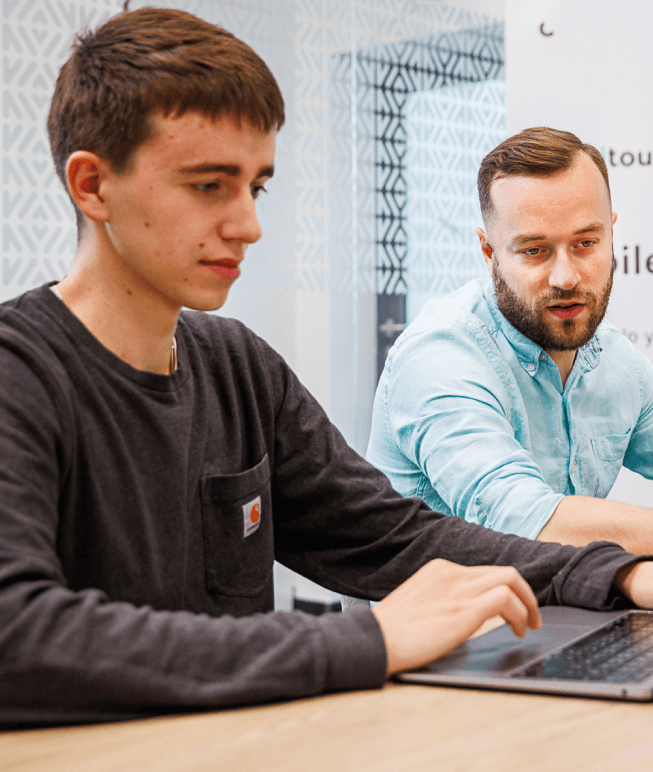 Take advantage
What will you gain through digital product design services?
Simply everything that you might need for your digital product development. Starting with illustrations and visualizations, UX designs, wireframes, user stories, etc. We offer the complete package.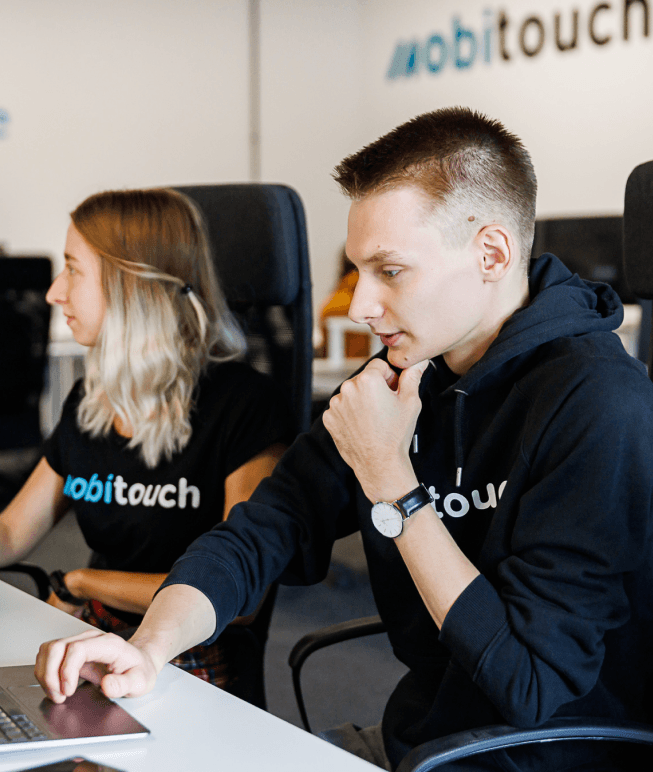 Why us?
Digital product and service design with mobitouch
Design under your control
We work in sprints completed with demos. You can follow and verify the design progress using Figma and Figjam.
Experienced, successful team
Well-structured, blink-of-an-eye problem-solving methods, a hard-working crew with international experience and surely with more than one senior in our team.
Growing with professionals
Mobitouch is a digital product development company that can provide you with personalized advice, knowledge, services, tools, products, and most importantly – effects.
Digital product design and development process
A short guide to digital product design
We gather data and information about the users, their goals and needs, the market, and the competition.
In this stage, our design team starts brainstorming and creative thinking to generate ideas and concepts.
Next, we create basic prototypes to test out ideas and identify areas for improvement.
When the design is ready, we test the prototypes with users to identify any issues, refine design decisions, and address feedback.
When the tests are done, we iterate on the design and fine-tune features and functionality using user research.
Featured projects
Check out our success proven designs
Radio Nowy Świat
Radio Nowy Świat is an internet radio that was created on the initiative of iconic Polish music journalists. The project was officially launched in July 2020, becoming one of the most popular radio stations of this type in the country from the first days of regular broadcasting.
In this project taking care of effective UX and aesthetic UI was a big challenge for us, because we wanted the application to be very intuitive, easy to use, and at the same time visually attractive.
Read the full case study to meet the refreshed edition of Radio Nowy Świat.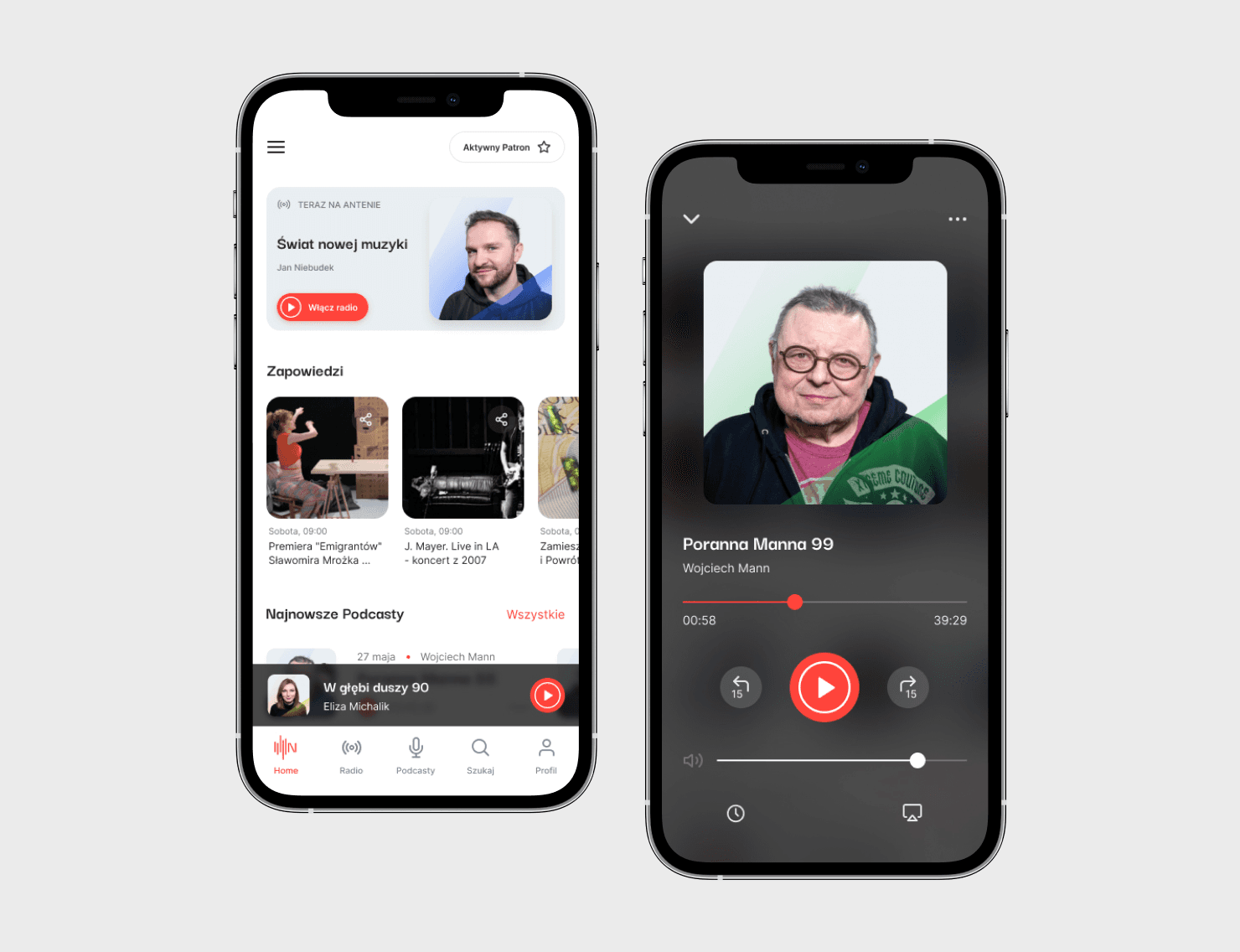 Review
We've never had any issues in terms of meeting deadlines and communicating. They respond to every issue very fast, in every part of the day and they figure out a solution for all of our questions. The mobitouch team has been involved in every level of digital product development.

The team of experts at mobitouch has the skills and know-how to implement the most demanding projects. Moreover, they have in-depth knowledge of the latest technology trends and know how to apply them creatively to build high-performing products.

Mobitouch was flexible in adjusting its designs to fit our specific project needs.

Mobitouch is a team of skilled professionals that understand AR technology well. They helped us with every step of the development process. They think outside of the box. Therefore, the final product is even better than we hoped for!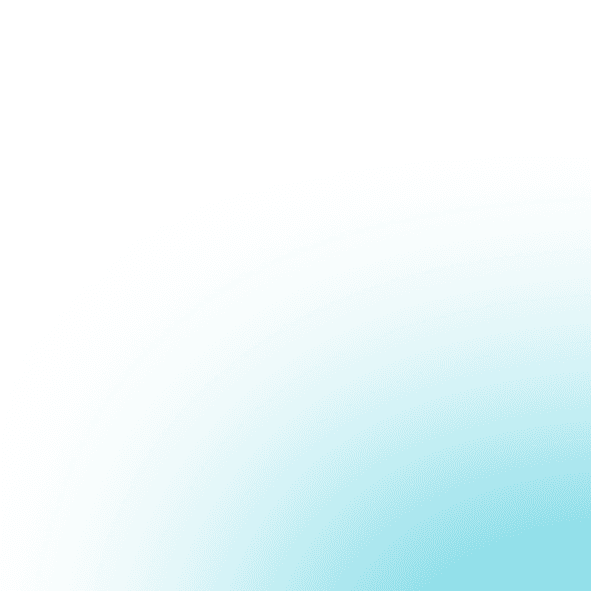 UX/UI Team Support
Let's join forces
Depending on the needs of your business, we are able to provide the best specialists in the field of UX and UI, who will expand the competencies of your team. Do you want to test our skills? See our portfolio on Dribbble and Behance.
READY TO CREATE AN APP?
Our team is ready to help you to find the optimal solution that will meet your specifications and achieve your business goals.