Radio Nowy Świat sp. z o.o.
Radio Nowy Świat
A mobile application thanks to which you can listen to your favorite music and podcasts anytime and anywhere!
Radio Nowy Świat is an internet radio that was created on the initiative of iconic Polish music journalists. The project was officially launched in July 2020, becoming one of the most popular radio stations of this type in the country from the first days of regular broadcasting. Radio Nowy Świat is a project with a music and journalistic profile, which is addressed to recipients who value ambitious and valuable content.
Dart development
native iOS/Android code
push notifications
REST API
CodeMagic
Firebase
AirPlay
Chromecast
support & security
The main goal of the project was to create a new version of the Radio Nowy Świat mobile application that would respond to the changing needs of users. Our primary task was to create a visually refreshed version of the application, which would additionally include new functionalities, such as the ability to listen to podcasts and other additional materials appearing on the air. It was also important to implement a function that allows users to choose the quality of streaming. The relatively short time of project implementation was also a big challenge for our team.
The application created by our team goes far beyond a simple tool for listening to radio broadcasts. Currently, it is an extensive platform, thanks to which users have access to podcasts, schedules and the entire radio playlist, and can easily check the title of the song that they are particularly fond of. Our developers implemented the possibility of playing podcasts, which significantly increased the app's attractiveness among current users and is an interesting incentive for people who have not yet decided to become a patron of the application. Such users receive a limited, 5-minute access to podcast playback. Radio Nowy Świat is an easy and user-friendly application that will provide entertainment on many levels. In addition, the patrons gained access to a function that allows them to choose the quality of streaming, which is especially important when the user is in a place with a low-quality Internet signal. Thanks to the use of Flutter technology, our developers created code that can be used both on iOS and Android platforms, which largely helped to meet the project deadline and further reduced the cost of development.
MOBILE TRENDS AWARDS 2022
MOBILE TRENDS AWARDS 2022 honors the best mobile solutions created in Poland.
Nominated in the Free Time category.
The refreshed edition of Radio Nowy Świat gained a new design, as well as a number of great functions.
Taking care of effective UX and aesthetic UI was a big challenge for us, because we wanted the application to be very intuitive, easy to use, and at the same time visually attractive.
Using the Radio Nowy Świat application has never been so easy. Try all the new features and immerse yourself in the world of great music and journalism at the highest level.
Key features
Functionalities thanks to which the product achieved its goal.
Built-in timer
The built-in timer function allows users to predetermine the time they want to spend listening to the radio, music or podcasts.
Stream Quality Choice
Patrons of the application have access to a function that enables them to choose the quality of streaming.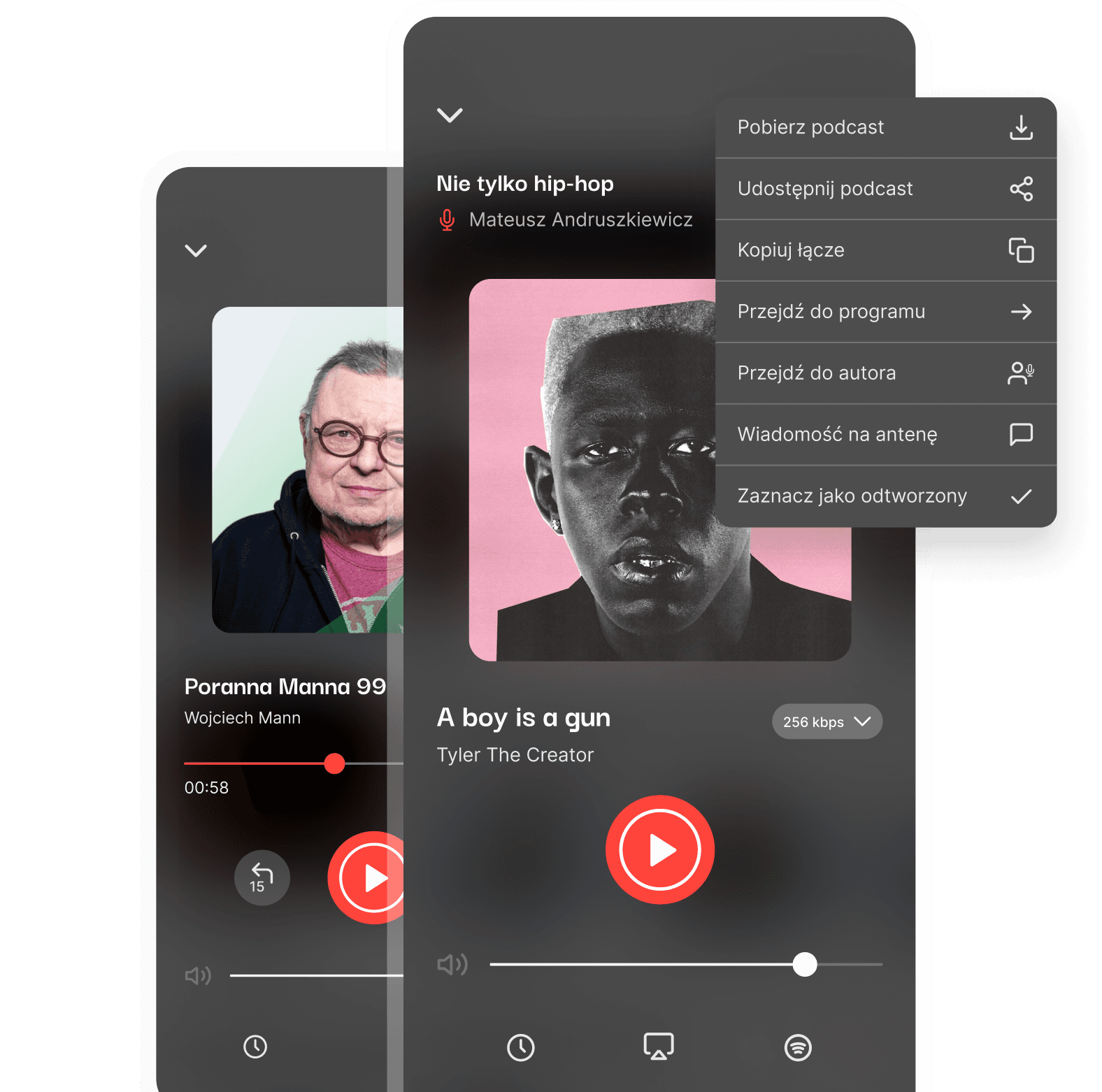 Airplay/Chromecast
Users can listen to Radio Nowy Świat on any device equipped with such technology.
Extensive list of authors and intuitive search engine
Using a simple search engine, users can easily find the author, podcast or broadcast they want to listen to.
Podcast player
The best journalism at your fingertips
Introducing an additional function to the application, which is the ability to play podcasts, significantly increases its attractiveness. It is an additional source of entertainment for users and an incentive for new people who are looking for new places with interesting programs and broadcasts.
Music player
Listen to your favorite radio LIVE
The creators of the application give users the opportunity not only to listen to the radio and podcasts but also to check the titles of the music they listen to and save their favorites. All a user needs to do is click on the song being played and they will be transferred to the Spotify application integrated with Radio Nowy Świat. There, they will be able to save their favorite songs and create their own playlists.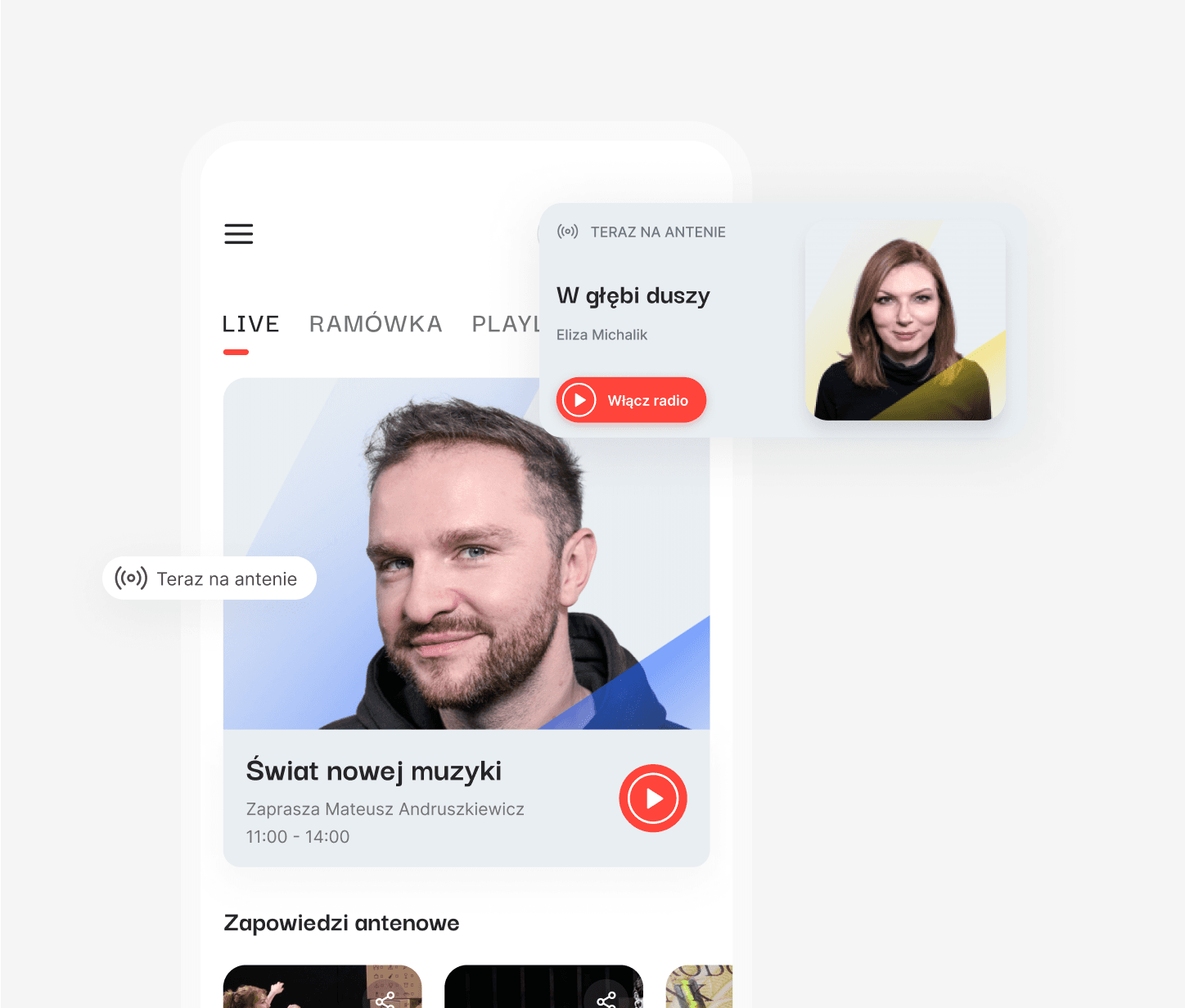 Other projects
Our implementations of tailor-made software.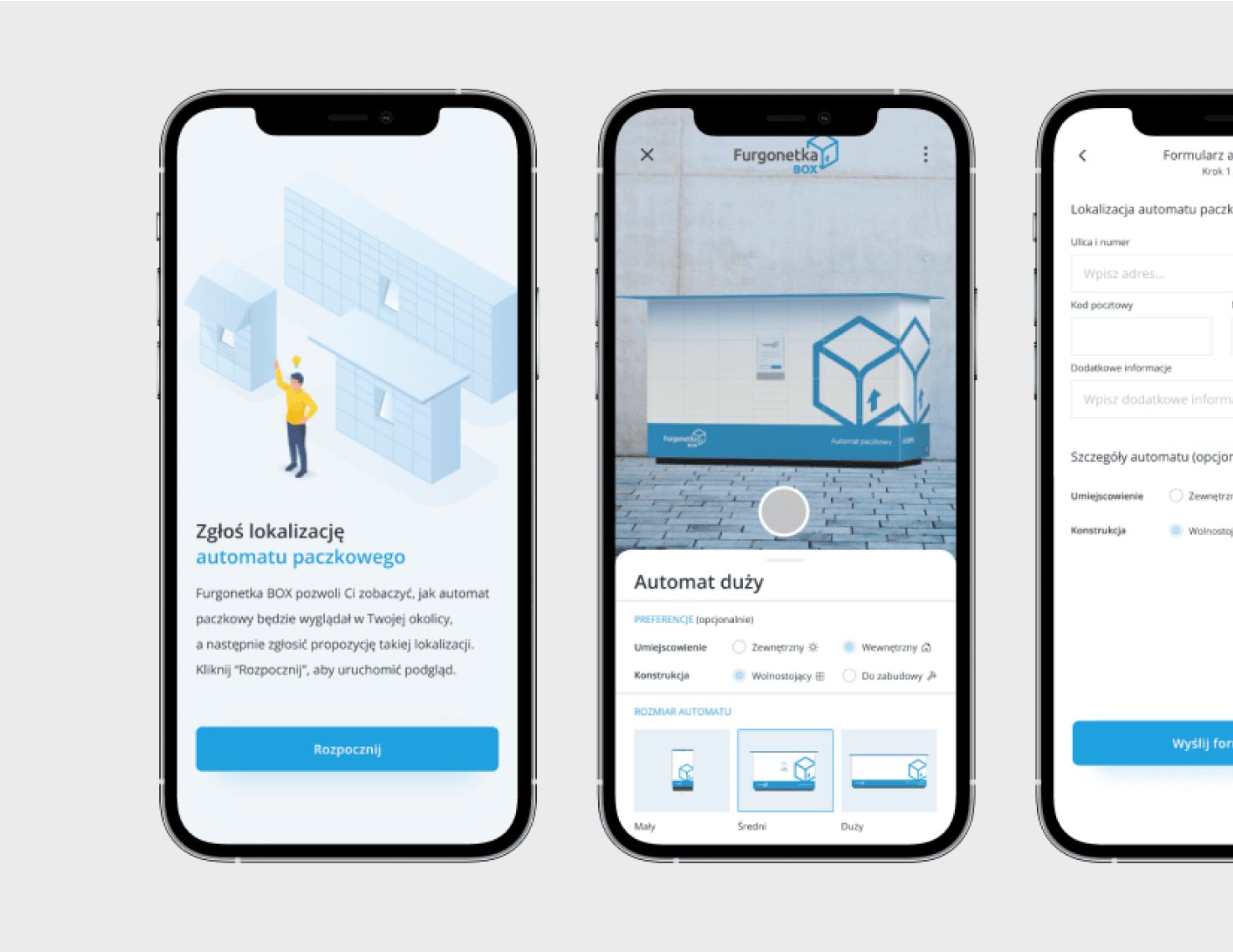 Furgonetka BOX Partner
A mobile app with an AR module for locating spots for new parcel machines.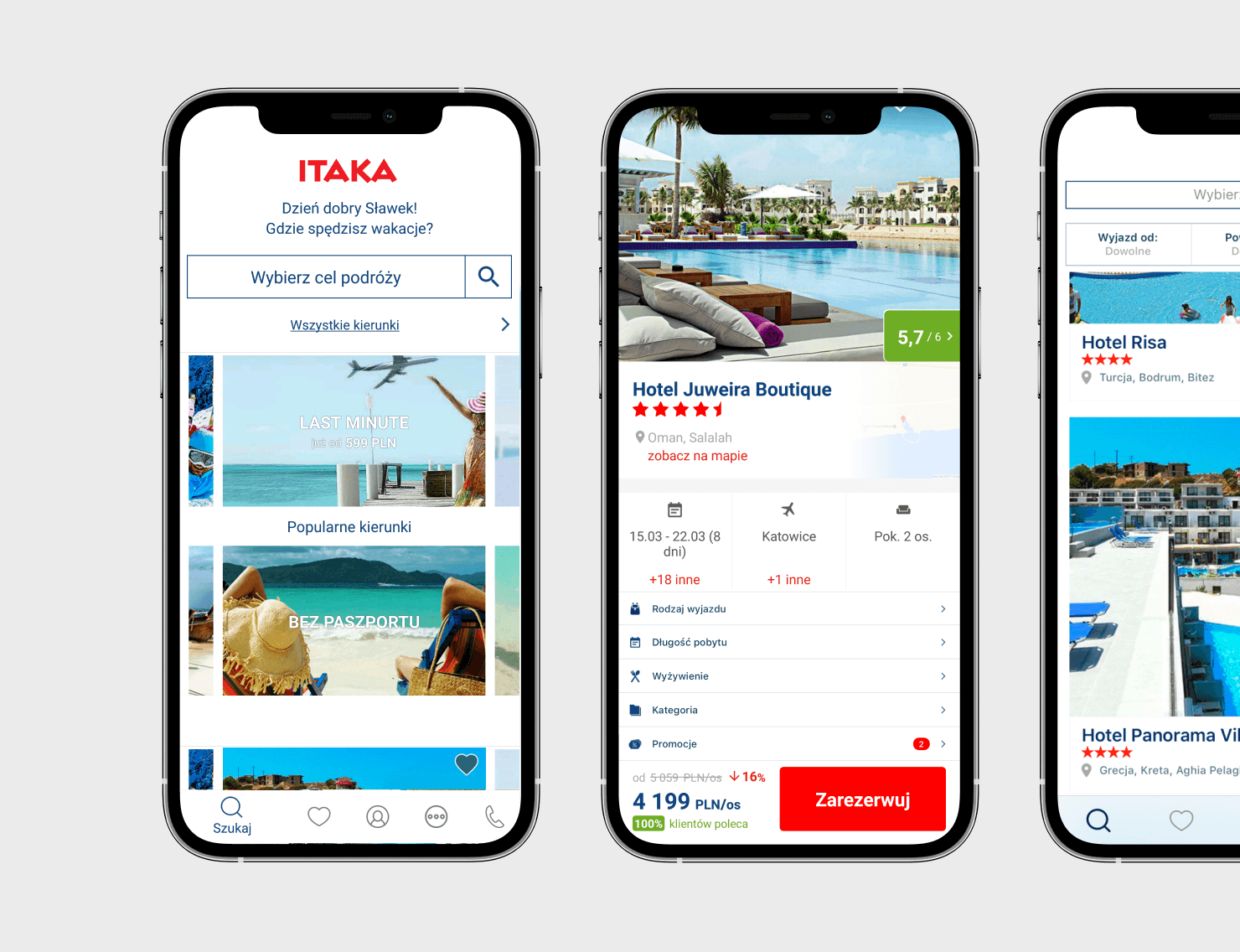 Itaka
A mobile application created for one of the most popular travel agencies in Poland.
Want to create a similar app?
Our team is ready to help you to find the optimal solution that will meet your specifications and achieve your business goals.