In the past, many IT outsourcing projects used the Fixed Price model. It worked well with the waterfall methodology of software development. However, today the world is moving at an increasing pace. The new agile methodologies demand a different type of pricing. This is where Time & Materials comes in. But what are the main differences between Fixed Price vs Time & Materials models? You will discover it in this article. Keep on reading.
Signing the right pricing contract is an important step in beginning your cooperation with the software development company. The model you choose needs to fit your operating procedures, objectives, and budget. Note that while Fixed Price vs Time & Materials are two of the most common pricing models, you will also find companies that apply hybrid approaches or combinations of these models in line with the expectations of their clients.
Read on to find out:
what each model- fixed price vs time & materials is all about,
its pros and cons,
and when you should choose it.
Fixed Price vs Time & Materials – key arguments
Fixed Price
This type of agreement is a single-sum payment contract. The software development company completes a project within the agreed budget set out at the beginning. In general, the Fixed Price model is used for smaller projects with a limited project scope.
When to use Fixed Price
If your requirements and specifications are well-defined and constant, the Fixed- Price model is a good pick.
Another use case for Fixed Price is when your budget is fixed or limited. Then it makes sense to delegate the task of building your software to a team that can do that within the set budget.
Building a Minimum Viable Product is also a good choice for a Fixed Price agreement. Its scope is limited and requirements are clearly understood before the development process begins.
Pros of Fixed Price contract
Predictability
Planning expenses is easier when you know exactly how much you're going to spend on your new software development project. Your company's strategy probably requires clear deadlines and figures. That's why the Fixed Price model is so tempting – it gives you this type of predictability.
Transparency
When operating with well-specified requirements, a fixed budget, and prearranged deadlines, there won't be any surprises waiting for you.
Easier management
You will be paying the service provider on the basis of how much work was carried out. This requires very little involvement since all of the expectations and requirements are transparent and predictable.
Cons of Fixed Price agreements
Lack of flexibility
This is a major drawback of the Fixed fee agreement. You're responsible for any changes applied to the project – all those that are beyond the scope of your contract. As a result, building any change will incur fees. And your budget might spin out of control.
Let's accountability
In this approach, you don't get regular reports or interactions with the development team. All the work and management are carried out by the team. This lack of project involvement can be both a good and bad thing. Since you'll have no idea about what kind of work the team is doing, you'll have no control over the process.
Time and Materials
This contract is completely different from the Fixed Price Agreement. Here's what you need to know to choose between Fixed Price vs. Time and Material. The idea is to keep the project scope open and agree on an hourly rate. You'll be charged by the number of hours the development team spends on the project. The provider will add the cost of materials too.
The main benefit of this model lies in its flexibility. It's easy to adjust requirements, shifts to new directions, and rework features on the basis of user feedback. You can gather in the early stages to develop software with a strong product-market fit.
When to use Time and Materials
A Time & Materials contract is usually used for projects where the scope is not yet fully known and when businesses are still looking for a product-market fit.
Long-term projects with dynamic requirements are another good use case for the Time & Materials contract. It's simple – if you need the flexibility to modify the scope and add or change new features, the Time and Materials model is a good pick.
Pros of Time & Materials
Flexibility
Since the contract is in unit price, you can easily modify the amount of work. Consequently, can revise designs, change your focus, or plan new features during the project implementation.
Dynamic work scope
This agreement comes in handy for larger projects. As a result, you've set some general goals but knowing how they will be reached is not as important beforehand. Midsized companies and startups often find it easier to make decisions during the process. Moreover, their strategy constantly evolves together with the development process. That's why the Time & Materials approach is so popular for projects that follow the agile methodology of software development.
Time savings
Time & Materials brings a massive impact on the project's timeframe. By using this model, you avoid the bidding process, which is part of the Fixed Price. This saves a lot of time and allows teams to start working on your project immediately.
Transparency
You will have full transparency over the workloads in the project. Usually, you'll be able to see how much time the team spent on every single feature or commit.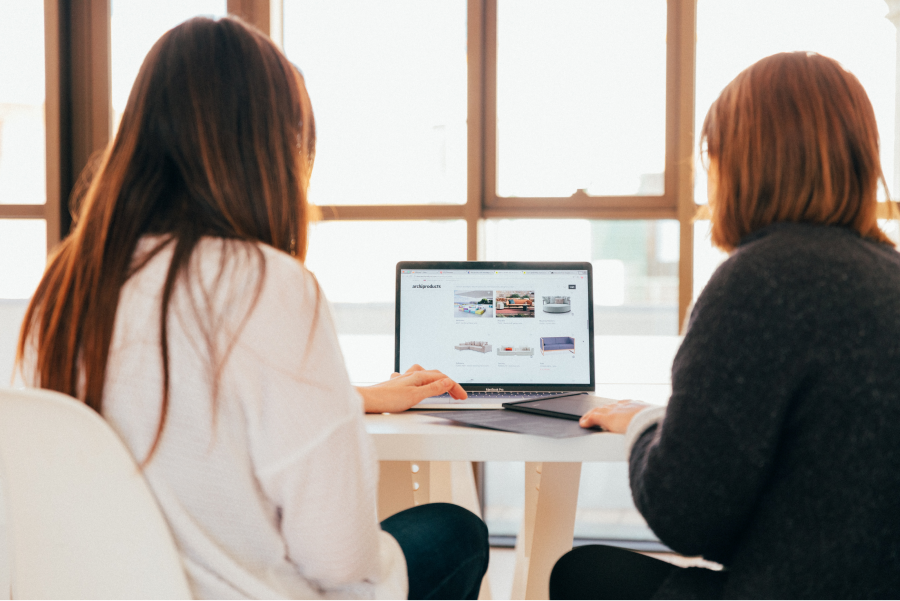 Cons of Time & Materials
Low control over the budget
This is the primary problem with the Time & Materials contract. The overall cost of your software might go beyond the expected budget if the requirements change radically. Or if you enter into the process without a clear idea of what you want to achieve.
However, professional software development companies know how to address this risk. They follow a reliable software development process to help their clients gain more control over their budgets.
It requires involvement
A Time & Materials project requires deep involvement. You need to make sure that the team is delivering towards the scope you approved. This can be a good or bad thing, depending on how much you already have on your plate.
Fixed Price vs Time & Materials – Conclusion
The two pricing frameworks have their pros and cons. So, it's all down to your project's nature, expectations, requirements, and budget. In general, Time & Materials is a better pick for long-term and larger projects where the scope might change, and the requirements are dynamic. If you have a smaller project with clear requirements and fixed scope, the Fixed Price model is a better pick.
Do you have any questions? Don't hesitate to reach out to our consultants. We have ample experience in realizing projects using both models and know all the potential risks to avoid.