So, you've come up with a fantastic idea for a mobile application and are now wondering what's next. At this stage, you need to create a comprehensive and logical product brief for your mobile app. As a result, you'll need this document to start negotiating with the mobile app development company that will realize your project.
Why is the mobile app brief important?
Firstly, every collaboration with a software development team starts with a brief. It's the brief that allows developers to understand the specialization, target market, and objectives of your business.
Moreover, a brief will help your tech partner learn what type of mobile application you're planning to build and how you'll be using it in the future, enabling the company to choose the right technologies, methods, and tools. By providing a brief, you'll also ensure that the final product matches your expectations.
Here are 8 things that should be part of your mobile app brief.
Don't have clear expectations? Let's arrange a product design workshop. Together we will define your needs and choose the best software development services for your MVP.
Contact us
1. Describe your idea
Explain the purpose of your app. What kind of problem does it solve for its target audience? Or perhaps it helps them to achieve a specific goal? Your description should include the core feature of the app.
Pro tip: Use this model for describing the purpose of your application in one sentence: This application helps to [core feature] for [target audience] to [the key problem or goal of your target audience].
2. Consider the navigation sequence
Describe your application in the sequence users would experience while exploring it. Include information about the first steps such as user registration and onboarding. Then show what the user will be doing next. Describing the application's home screen and the user's step-by-step journey.
3. Share information about your target
Your target audience is the driving force behind your product. You need to make sure that the development team has full knowledge about this group of people – it's essential for building an optimal user experience and choosing the features for your app.
4. Choose the platform
Define what platforms you'll be developing for Android, iOS, or cross-platform. That choice is critical because every platform entails a different development approach.
For example:
If you want your app to have high performance, native mobile development is a better choice. However, if you're building an MVP and want to launch your basic product quickly, cross-platform development is a better choice.
When we're approached by clients who aren't sure about this point, we always review their brief and help them choose the right platform.
5. Check what's in stores
It's a good idea to include a short review of applications available in Apple's App Store and Google Play. If you like how a particular feature works in an app, make sure to include it in your requirements.
6. Prioritize features
If you're planning to build an MVP, prioritizing features will be a huge help to developers. Indicate which features are more important than others, so developers know what to focus on first. You can do that by marking them as Must, Should, Could, and Won't (this method is called MoSCoW).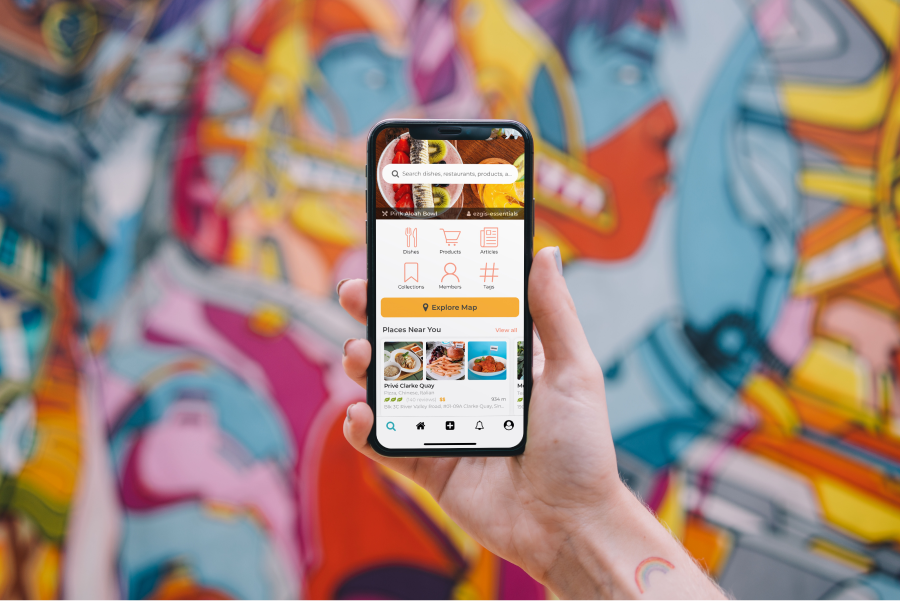 7. Define technical requirements
Choosing a mobile platform for your app is just the tip of the iceberg. Consider other system requirements your app might need and identify them in your brief. The technical requirements of your project are closely related to your features and target audience.
Consider this:
If you're developing an app for a geographical region with limited WiFi connectivity, you'll need technologies that will ensure the app's continuous operation. The same is true for other technologies such as location-based services or geofencing.
8. Indicate your budget and timeframe
Implementing all the features and technologies you want to see in your app is going to cost you some money. That's why budgeting is so important – it will help you break down the costs of developing your mobile app and ensure that you get a high return on your investment.
Note that the budget for a mobile app will be affected by the overall scope of the work, your desired timeframe, the price charged by a development team, and other factors.
Pro tip: Developing an advanced mobile app without being sure of the product-market fit is quite risky. That's why smart founders start small and develop a simple MVP.
Mobile app brief – key takeaway
Developing a mobile app is a complex process, but by approaching a development team with a well-written brief, you're bound to make it simpler and get the product you want.
Are you looking for an experienced software development company to help you realize your vision?
Are you looking for an experienced software company that will help you realize your vision? Remember to prepare an excellent mobile app brief before doing so. Looking for an example? Here you will download a document that you can successfully use to characterize your future digital product.
Get in touch with us; we have the skills and know-how to create the best mobile apps on the market.