Progressive Web Apps (PWAs) are today considered as the most powerful trend in mobile web development. The technology behind PWA was created by Google only a couple of years ago, and it quickly gained steam to now figure as the potential future direction for mobile apps.
Read this article to learn what PWA is all about, what its key benefits are, and when to choose native development over PWA.
What is PWA software development?
PWA stands for Progressive Web Application – a website that looks and behaves just like a mobile app. Users can add it to the main screen of their smartphones. PWAs can send push notifications, access the hardware of the mobile device, and even work offline or in an unstable connection.
Critical benefits of Progressive Web Apps (PWA)
1. Availability in the offline mode
Websites don't display content properly if the internet connection is limited or there's no connection whatsoever. Mobile apps, on the other hand, are often self-contained and allow users to use them while not online. As a result, they offer greater availability and drive engagement. And PWA offers this as well.
2. Mobile-like behavior
Progressive Web Apps are designed like mobile apps, but offer advantageous website functionalities like dynamic data and database access. Most PWAs benefit from existing frameworks and UX/UI that allow providing superior user experiences compared to websites. Still, PWAs work like websites and are indexable by search engines, which helps in boosting their exposure on the market.
3. Smooth installation
To install a PWA, users can download the app directly onto their device from a website. A PWA gets its own icon on phones and tablets, just like a mobile app. Moreover, you can place your app in the Google Play Store for greater exposure (the Apple App Store doesn't allow that option yet).
4. No app store submission
You don't need to publish PWA on app stores. As a result, businesses don't have to go through the long and tedious app store submission process. Also, teams can push new updates without waiting for any approvals – the updates are automatically downloaded and updated when users relaunch the app.
5. Use of hardware features
PWAs allow the implementation of different mobile features, such as push notifications. The best thing is that developers have full control over their implementation, potentially offering businesses new marketing and sales channel. Moreover, PWAs can take advantage of the hardware features of mobile devices such as geolocation or camera.
How PWA software development benefits desktop users
Progressive Web Apps can also be installed on desktop devices like native apps. PWAs stand to bring desktop users many different benefits. For starters, they're smaller in size than native desktop apps. They easily update in the background, so there's no need to encourage users to update their apps on their own. PWAs take no time to install and are reliable.
Examples of PWA software development
Here are a few examples of PWA that show the reach of this technology among global companies that aim to deliver top value to their customers:
YouTube Music
Trivago Hotel Booking
Pinterest
Tinder
When to choose native apps over PWA apps?
Even if PWAs offer so many benefits, sometimes native apps are a better solution. Choose a native app if:
You want to provide users with optimal performance (faster and smoother animations),
Your app needs to interact with other native applications,
Your app needs to use more features than PWA (for example, geofencing),
You want to expand and customize the user interface,
Your app requires advanced functionalities (for example, social networks).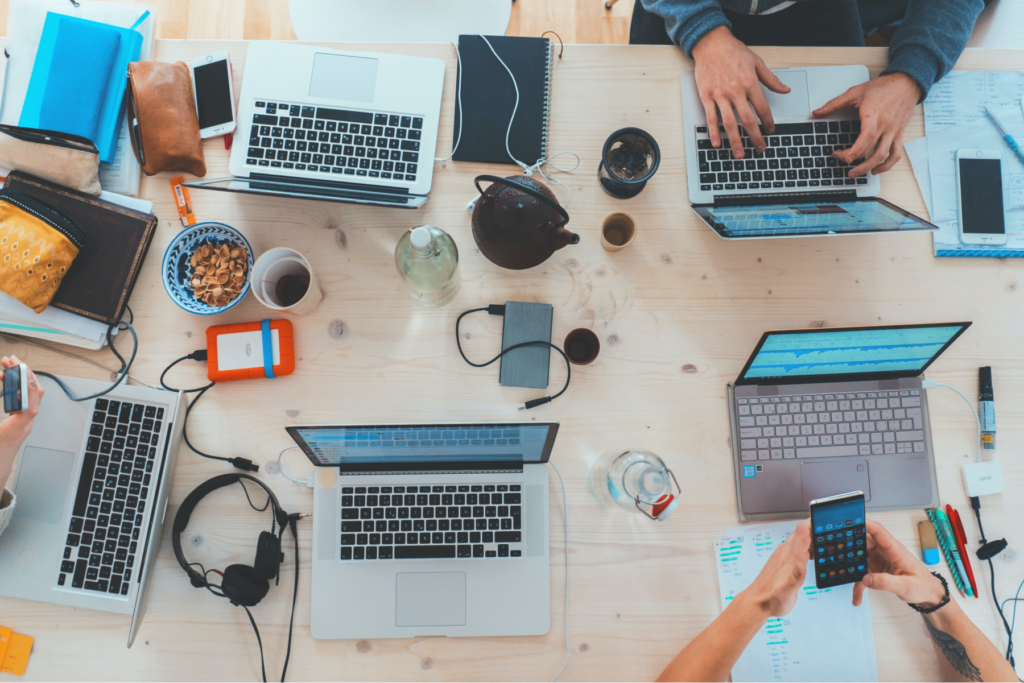 The future of PWA software development
Gartner predicts that PWAs will replace 50% of mobile apps by 2020. PWA software development is on the rise, and many experts believe that it's the future of mobile development.
Many data-driven business apps that don't need to be built and deployed as native will surely be created as PWA. An example of that is Business-to-Employee apps. There's no reason to invest a lot of time and money into building native apps if they're perfect PWA candidates.
On the other hand, research shows that users aren't downloading and keeping that many apps on their devices. That's why businesses will be looking for ways to lower the barrier and cost of mobile development – and that's when they're going to turn to PWA.
Are you looking for PWA developers for our project? Get in touch with us; we know how to build applications that take advantage of this technology to take your business to the next level.