Flutter is an open-source toolkit created by Google and it is designed to create native and cross-platform mobile applications, as well as web and desktop apps.
By reading this article, you will learn about the 10 Flutter apps in 2020-2021. You will learn how companies have used this technology to refine their designs and create new products.
Flutter app development services took the whole world by storm. There are several important reasons for this. The tools for building cross-platform applications offer very high performance. However, this is only the tip of the advantages of technologies such as Flutter.
In this article, we will focus on Flutter and the greatest products we can create with it. Clearly, Flutter, unveiled by Google in 2018, is rapidly gaining traction as one of the most essential platforms for developers.
Flutter allows you to design a hybrid mobile app that does not differ from those created natively, so consequently, we will present you with 10 great top flutter apps. These apps demonstrate its versatility and explain why this technology is becoming increasingly popular.
My BMW, a mobile application for the automotive tycoon
The BMW Group has decided to take the automotive application market by storm. They use Flutter technology to implement this idea. Their first flagship product is My BMW- an application created entirely with Flutter. After the premiere, the software very quickly turned out to be a key product for customers.
The BMW Group development team, which uses Flutter / Dart, is one of the largest in the world. Second, only Google employs over 300 people. The app works efficiently on Android and iOS, and you can download it for free on both the Apple App Store and Google Play Store.
Are you looking to develop a cross-platform app?
contact us
The creator of Flutter shows its possibilities – Google
Google AdWords (from 2018 Google Ads) is an unusual advertising solution created by Google that very quickly gained popularity among users. It is used to promote online platforms, increases the effectiveness of marketing efforts, and allows you to advertise additional materials, videos, etc. Many companies have registered a large return on invested funds thanks to the use of this tool.
Only Flutter technology was used to create the Google Ads mobile application. Its functionalities are masterfully planned. Through Google Ads, users can check and administer their advertising and marketing processes.
The natural synergy visible in Google Ads results from the fact that the developer of the flutter app and technology is Google. The product made the company show the true possibilities of its technology and the effective way of using it.
Alibaba – e-Commerce market leader
Alibaba is one of the largest eCommerce in the world. Several million people use this platform every day. The creation of such efficiency was possible thanks to the use of Flutter technology. Alibaba is one of the best-designed Flutter apps that allows you to shop around the world. The team of developers working for Alibaba used this technology for several important reasons: clarity of UI / UX design, savings in time and money, and easy maintenance. All this is just the beginning of the advantages of this solution.
Cryptograph – Flutter made it possible to create an app for cryptocurrency analysis
This application allows you to obtain the latest data on the market capitalization, percentage changes, trading volumes, and exchange rates of each cryptocurrency.
The Cryptograph mobile app offers the user continuous notifications of changes in cryptocurrency exchange rates. They are in line with the current market trends. Customers can closely track price fluctuations and analyze their history. The application has a CI instrument that supports its dynamic development.
Tencent, a global provider of digital products and services, which trusted by Dart
Tencent decided to use flutter in many of its applications. They are DingDang, Mr. Interpreter, AITeacher, QiDian, K12, and Now Live.
The company wanted to create an efficient and pleasant solution for its clients. The above-mentioned applications, designed in Flutter, are the most popular among customers. They help with travel planning, study and other activities related to everyday life.
The creators of these applications carefully used all the advantages of Flutter. They combined faster code development and coordination of development processes to get amazing results.
Philips Hue – Flutter supports the Internet of Things solutions
Philips Hue is a product for controlling lighting in smart homes. The company decided to create two applications using Flutter – Hue Sync and Hue Bluetooth. These applications allow you to change the light level in your home and synchronize them.
Philips adopted the Flutter technology in 2018, as it was perfectly aligned with the company's goals from the outset, and moreover, it has served the company successfully until the present.
MGM Resorts – Hotel stays application entirely made in Flutter
MGM Resorts is a popular app created with Flutter technology. With it, hotel guests can safely open their rooms, check-in, and use other services offered by MGM Resorts hotels.
The product is under constant development. Recently added functionality is locating the nearest hotel. The mobile app owes its efficiency and performance to development in Flutter.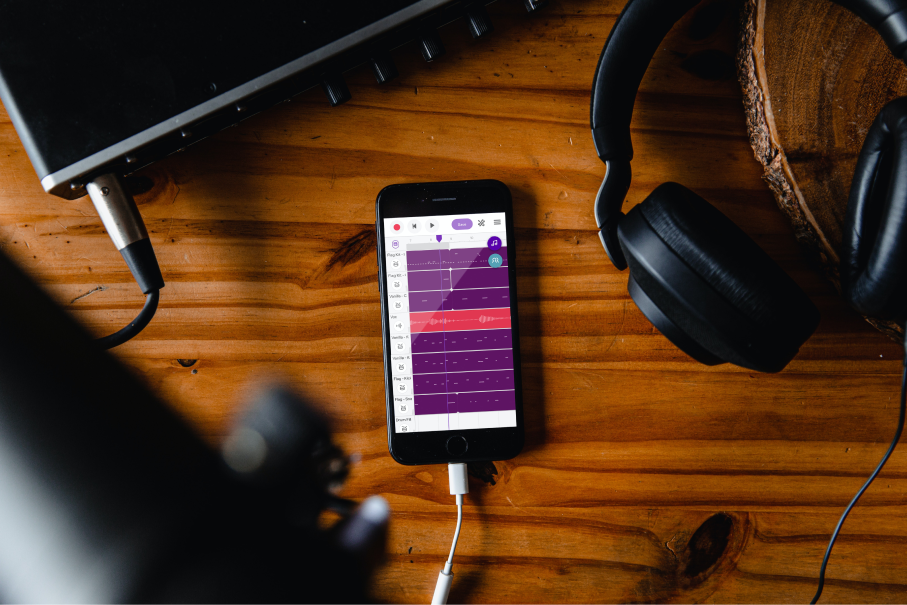 Nubank – Brazilian digital bank chooses Flutter
Currently, Nubank has over 34 million customers. It is the largest fintech service provider in Latin America. It offers users the administration of their money, Visa cards, and individual accounts. The application can completely facilitate each of these activities. It uses a lot of sensitive information, which is why Nubank focuses on the highest possible product safety.
In 2019, the company decided to completely switch from Swift to Flutter, thanks to which their products benefit from a better hot reload option, professional Flutter documentation background, and a more stable API.
Google Pay (Tez) – the creator of Flutter revolutionizes the payment system
The launch of the Google online payment application took place in India. At that time, the product was called Tez. It was an easy-to-use mobile application. The software quickly gained many supporters. Currently, Google Pay is used by over 70 million users with funds greater than 10 billion dollars.
Google had to create an application that could run smoothly and quickly change in an ever-evolving market. Flutter became their natural choice. The transparent UI of the product works flawlessly. Google Pay uses a code created in Dart to change its application all the time without disrupting its use, making it a flagship example. Soon Tez may become the best application created in this technology.
The New York Times
We do not limit Flutter to creating mobile applications. It has many more possibilities and gadgets. An example is the New York Times KenKen. The product is available for mobile devices, laptops, and personal computers.
KenKen is an application that offers a number of puzzles of various difficulty levels. Every person who likes this type of mental entertainment and exercise will find something for themselves. This product is one of the most popular mobile games for use on Android devices.
Flutter app development services – what should you remember?
Many experts admit that this technology allows for the creation of innovative and effective applications, constituting the future of mobile development. Flutter ensures the speed of the software development process and efficiency of use.
Flutter offers the ability to create one code that allows you to release a product on different platforms. Consequently, numerous industries are opting to utilize it.
Applications created in Flutter more and more often improve our everyday life, thanks to which there is an increasing number of developers related to this technology and its community. Hiring programmers who can use the Dart programming language is becoming an increasingly natural choice for entrepreneurs.
Thinking about creating a digital product that will target customers using multiple platforms? Talk to our Flutter specialists. You will learn how to most effectively use this tool to optimize your business plans and assumptions. Our developers have created many effective applications in Flutter.