Digital transformation is a buzzword among all kinds of companies, both large and small. Enterprises that have complex processes embedded in legacy systems are in a particularly strong position to benefit from digital transformation programs. By investing in a custom software solution, they can automate manual processes, speed up delivery time, improve the employee experience, and deliver business value faster.
Moreover, as enterprises begin to hire a younger workforce, it's only natural that these employees come with specific expectations. These are the people who grew up with digital tools and expect the same efficiencies at their workplace. To remain attractive and deliver value, enterprises need custom software solutions. Here are 5 critical benefits of bespoke software development for enterprises.
But before we begin, let's define custom software.
What is tailor-made software development?
Custom software (also called bespoke software or tailor-made software development) is a type of software that is developed specifically for the organization that orders it. You can contrast custom software with out-of-the-box solutions that offer a broad range of features to match all the potential needs of organizations that will be using it. Custom software accommodates the company's preferences, needs, and expectations. After all, it's built to fit the company's processes, workflows, and businesses.
Do you want to create a digital product? Our team is ready to help you to find the optimal solution that will meet your specifications and achieve your business goals.
Get in touch with us
Advantages of tailor-made software development
1. It's tailor-made
Custom software (tailor-made software development) development allows businesses to take advantage of the most innovative and modern solutions that solve specific problems a given enterprise is experiencing. A skilled development team will be able to adapt your requirements easily and collaborate with you to make the application as efficient and relevant as possible. Moreover, tailor-made software will only belong to you. You can be sure that no one else has a similar solution on the market.
2. It brings great ROI in the long run
By building tailor-made software development, expect to face significant upfront costs. However, it's a very smart investment in the long run. You won't have to purchase any additional hardware or pay for licenses, and all the pointless features that you will never use so often are part of the off-the-shelf solutions.
That's why the long-term benefits of custom software easily outweigh the issues that may crop up when you're dealing with out-of-the-box software solutions – despite its costs.
Tailor-made software development boosts productivity by using solutions designed to meet your specific needs, so you can be sure that your team will become faster at performing tasks. After all, it was built to cater to your unique needs, help you solve particular problems, and achieve specific business goals.
3. It's more secure
Commercial off-the-shelf software may be more vulnerable to hacking attacks. After all, it's available to everyone who wants to purchase it. By building tailor-made software development (custom software), you are ensuring that your systems are harder to infiltrate because the solution is only used within your organization and nowhere else.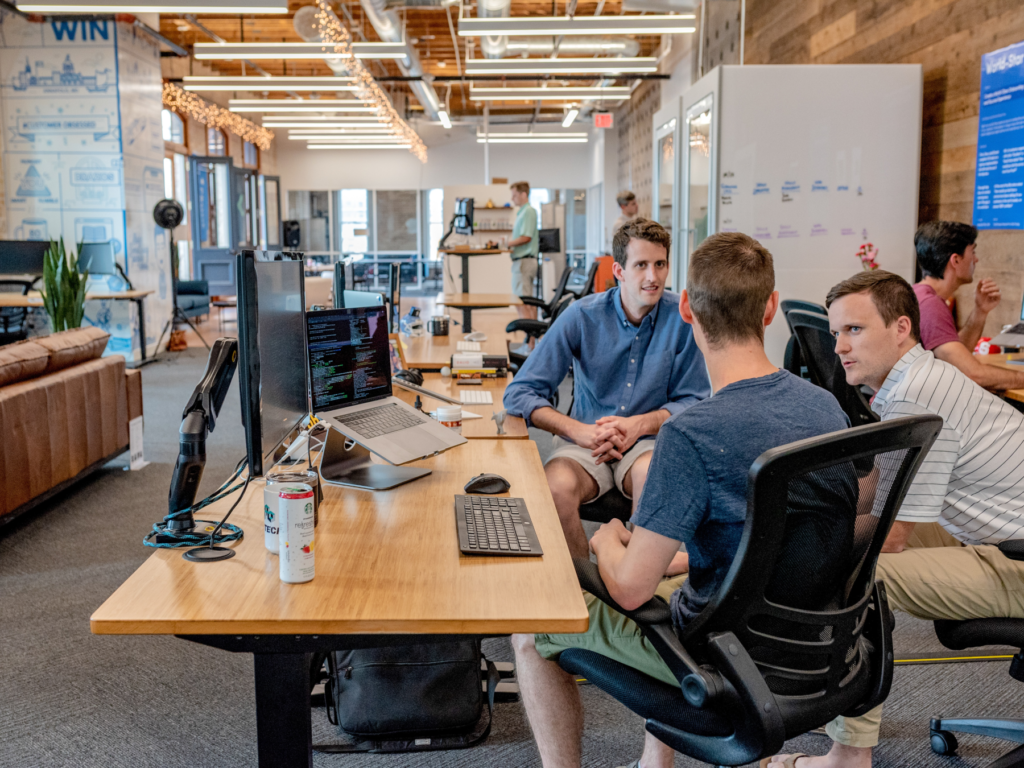 4. Scalability of tailor-made software development
Enterprises constantly grow and change direction to match the evolving market trends. Off-the-shelf software often proves not to be scalable. For example, you may experience problems if you need to suddenly handle a heavy load. Custom software, on the other hand, is built with these changes in mind.
In fact, a custom solution will evolve together with your company. When investing in off-the-shelf software, you end up being at the mercy of the software developer from which you purchased it. By building your own software, you become its owner.
You're not going to be dependent on anyone else to update or improve your software. You can simply partner with a development team that will be responsible for maintaining your solution and adding new features to accommodate changes in your company.
5. Support
Tailo-made software development comes with reliable technical support from the team that was involved in developing your application right from the beginning. This team will be familiar with your software and can handle any issues that may arise.
Are you looking for a skilled development team to realize your idea? Get in touch with us. At mobitouch, we have delivered custom apps that help companies make the most of their investment in technology solutions.