Low-Code/No-Code platforms allow you to create mobile and internet applications. By reading this article you will learn what Low-Code/No-Code technologies are and you will learn about their greatest advantages. In addition, in this text, we select the top 10 platforms with which you will create your digital product by yourself.
The emergence of Low-Code/No-Code solutions on the market showed an alternative path for creating digital products. With their help, you can create quite advanced applications that do not require large investments. Skillful use of these platforms in conjunction with traditional programming can give amazing results.
Applications play a very important role in today's world. Low-code & no-code platforms mean that you don't have to be a developer to start working on your product. The technology used in them does not require knowledge of programming languages. The applications developed in them can help you achieve your business goals faster.
These are not the only advantages of Low-Code and No-Code solutions. They improve the workflow, enable active interference in the process of creating a digital product, and can support the achievement of business goals.
What exactly are low-code/no-code platforms?
Let's check how such solutions can support companies and organizations. Then we will present the best platforms available on the market.
Low-code platforms
These are solutions that allow you to create mobile and web applications with minimal programming knowledge. Tedious code writing has been replaced by an intuitive drag-and-drop system that allows you to arrange ready-made UI elements and edit them if necessary.
No-code platforms
In these platforms, creating digital products takes place with the help of fully ready-made elements, so every person in the company can try their hand at being a developer. No-code was created with the same intention as low-code – to streamline the application development process. In these solutions, the user creates a UI using ready-made graphical interfaces that can be freely configured.
Are you looking for software development company for your digital project?
contact us
These platforms very quickly gain crowds of supporters, due to the ease of use and acceleration of the development process. This is why many startups and entrepreneurs start the process of creating their digital products with them. The best move is to find a partner that offers these services and can also include developer services in the project. An application created in low-code or no-code, which in later stages will be supported by a pro-code solution (a type of coding that enables seamless integration of all systems), will become more profitable. Also, it will appear on the market much faster.
Important: Forrester predicts that the low-code and no-code platform market will grow by $ 21 billion by 2027, it is a niche to think about in the context of mobile application development.
Advantages of low-code & no-code platforms
Increasing productivity: thanks to these solutions you will create applications in a much shorter time. Skillful automation of these processes will allow the creation of a digital product in a few days or even hours.
Cost reduction: These platforms allow resources for entire teams of developers to be placed in a different key location.
Product flexibility: low code/no-code allow you to create a product that works on multiple devices and platforms.
Easier management: the use of low-code and no-code platforms allows you to quickly adapt to legal changes taking place outside your company.
Now let's take a look at the best low-code and no-code platforms that can help you grow your business.
Top Low-Code No-Code platforms for business solutions
Zoho Creator – a low-code tool
Zoho allows you to easily and quickly create an application. Its functioning will be phenomenal. The user's programming skill level is not important, the Zoho Creator guides you through the steps with ease. It offers options and settings tailored to individual needs, thanks to which you will be able to create an application with a minimum number of functionalities that will support your current activities. Zoho Creator has intuitive code editors and simple UI wizards. You can also find a lot of valuable templates in it.
Visual LANSA – the perfect marriage of low-code and pro-code
Visual LANSA is an amazing product that combines the advantages of low-code and pro-code. Using the same IDE (Integrated Development Environment) for both solutions allows you to create applications using similar resources. This tool will make you speed up the development and shorten the time of introducing the application to the market. Also, you will skip the time needed to implement your product. By staying in the same IDE, you will create the entire application and transfer the ones you have already created (regardless of programming languages). Visual LANSA allows any developer (front-end or back-end) to create a complete application.
Knack – a quick no-code solution
Knack allows you to transform your collection of information into a huge online database. All this is done with the help of simple and understandable tools. The clear interface offers you to combine different types of entries and assign them the appropriate values ​​and meanings. A good example is a collection of information containing names, surnames, telephone numbers, e-mail addresses, etc. Of course, none of these operations requires writing a single line of code. Knack also offers a wide range of graphic possibilities that can be tailored to the user's needs. The created applications are SEO-friendly and compatible with many functionalities, such as the connection of a secure payment system, etc.
Mendix – improvements for business with the help of low-code
Mendix is ​​another low-code tool. It is especially recommended for creating solutions that improve the company's internal processes. The only thing the user needs is a good idea and minimal programming knowledge. Mendix will allow you to create a good-quality application that will increase the level of management of your company. This platform is used in various market sectors: digital insurance, SAP supply chains, goods delivery administration, and business analytics, etc.
Quickbase – no-code facilitating the exchange of information
With Quickbase, you can easily connect the teams in the company that are involved in the development of the application, which significantly improves the process of its creation. This will translate into a quick project completion time. This no-code platform also allows you to make security changes to your application before it is released to the market. Quickbase also offers the possibility of monitoring the development process and improving it. It also has approvals and certificates such as HIPAA, DFARS, SOC 1 & 2, and EU-US Privacy Shield.
Retool – an even simpler low-code tool
Retool offers really fast development with low code. The intuitive interface offers to build the UI of the application and helps in locating the most important design elements. This solution has a huge base of UI blocks in the form of tables, charts, maps, forms, and tools necessary to support the company's internal processes. People with knowledge of UX/UI design and minimal programming knowledge can create an application in a short time. The prepared modules and the drag-and-drop system are friendly to most users. It is worth mentioning that the back end of an application created in Retool is only assigned to your product. This means that it will work more efficiently, as the time of searching databases will be limited.
Airtable – a trusted low-code platform
Airtable offers the possibility to effectively combine the idea with the company's needs. He was trusted by over 200,000 organizations that created various types of applications on it that improved their internal processes. This low-code platform has tools that allow you to create very sophisticated and advanced designs. You can find there are a lot of templates related to work planning, product cataloging, and bug tracking. Airtable also allows integration with services such as Slack, Gmail, Facebook, Twitter, Teams, Google Sheets, and many more.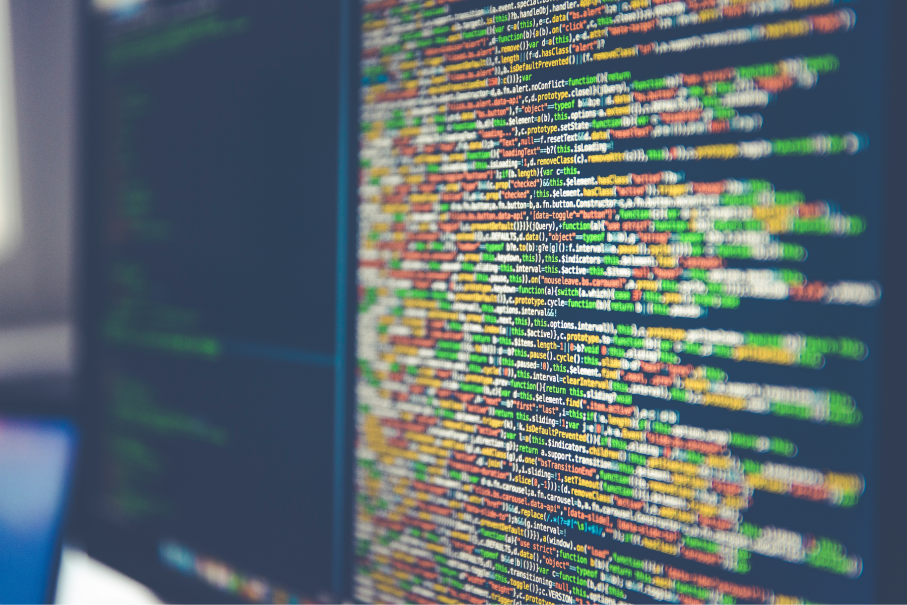 Microsoft Power Apps – low-code from Microsoft's offer
With Microsoft Power Apps, creating digital products using low-code platforms is much simpler and more accessible. You can use prepared models and UI design elements, as well as a drag-and-drop system to quickly create applications. As a result, the application can be ready for publishing to the store very quickly, and additional changes will be made regularly. Extending the possibilities of created applications with pro-code is possible thanks to integration with Azure Functions.
Caspio – low-code for building applications in the clouds
Caspio is a great solution for building digital products in the cloud without using complicated code. The resulting applications are reliable, secure, and scalable. This low-code platform serves over 15,000 customers in 150 countries who work in government organizations, corporations, and small businesses. Caspio offers intuitive application development in the cloud, using an efficient point-and-click tool. Created products can be easily implemented on websites, portals, CMS, and intranets. Additionally, the platform has HIPAA, FERPA, GDPR, PCI DSS Level 1, WCAG, and ADA certificates.
OutSystems – low-code helping to improve existing applications
OutSystems will help you quickly create and deploy applications that will surely help your business grow. The platform enables very fast development thanks to visual, model-driven tools powered by artificial intelligence. OutSystems allows you to efficiently introduce changes to an already operating application, which translates into a quick response to changes in the company's environment. The platform has a drag-and-drop tool to create UI design and fully functional cross-platform applications. It takes one click to update and deploy the application!
The above-mentioned platforms are obviously not the only low-code/no-code tools available on the market. At mobitouch, we specialize in Bubble.io, Elementor, and Webflow, which are intentionally not included in this text, as they will be discussed in detail in the next article!
What should you remember when using Low-Code and No-Code tools?
The information above should help you understand how low-code & no-code can support your business. It should be remembered that such solutions require minimal involvement. Even people who do not specialize in programming can create an application in a short time. Nevertheless, the combination of low-code and no-code with traditional programming allows you to maximize the effects and minimize development costs. It is important to find top app developers to guide you through Low-Code and No-Code options and combine them with a pro-code. Such synergy will make you will able to steer your business in the right direction.
Would you like to create your first project using low-code or no-code technology and need support? Go ahead and get in touch with us! Our experts will help you implement Low-code/No-code projects. If it is necessary to apply more advanced measures, we will also support you in creating the code.