Developers are creating code to obtain the desired software. To do this, one needs to master the programming languages, technology, quality assurance, and implementing techniques.
In this article:
What are Low-Code and No-Code?
Who should use it?
How to apply it to your business?
What is Low-Code? How does No-Code works?
Low-Code and No-Code technologies offer you the possibility to work without the code. All of the programming parts of the design are made without the user's interference. People using these platforms can choose the interface elements and join them together. This allows the creation of the desired design. This eases up the process of UX and UI design for the software. Nevertheless, all of the elements used in low-cod no-code app development contain code. But the user does not have to understand the programming languages and the technology. Also, Low-Code and No-Code offer you the ability to create prototypes, test, and implement designed software.
Are Low-Code and No-Code viable alternatives for Pro-Code?
People usually respond well to the products they know. It helps customers with connecting to them and keep an open mind. Nevertheless, marketing that kind of good needs to be readable for the recipient. The language used for the promotion has to be accessible to the target group.
Digital products are becoming more advanced and complex. Unfortunately, this brings an intricate design that confuses the users. This is why Low-Code No-Code app development is entering the software development market. They are becoming viable alternatives to traditional programming.
Who can use Low-Code No-Code app development?
Low-Code and No-Code are tools for everyone who does not want to code. Of course, in a traditional way of doing it, like creating long lines of text in the programming language. Whereas, Pro-Code is another name for the standard process of coding. Some of the people that require software development do not want to learn Pro-Code. So, if you are one of these persons, you should consider Low-Code No-Code app development. It is a viable alternative to dropping your projects or employing programmers.
Are you looking for Low-Code / No-Code consultants for your digital project?
contact us
Low-Code No-Code app development for the creative workforce
Many departments inside the company are not directly involved in the software development process. Nevertheless, some of them need to design simple applications. A good example would be marketing. Nowadays, their job is to create an advertisement and social media content. Often it is vital to create a landing page. In this instance, a one-page website is an electronic business card for the marketing project.
Usually, creating a landing page requires the services of a UI designer and programmer. If you are working in creativity, you know that the time needed for that process is often too long. Writing code for even a simple project can take a few days. This is where low-code no-code app development is coming in. They will allow you to create your app within several hours. The best tools for the job are Bubble, Webflow, Glide, and Logotec App Studio. So, a person who knows UX and UI design can provide you with the complete product. All they need to do is pick certain interface elements and merge them interestingly. Furthermore, the landing page can be optimized and improved by the programmer at any time.
The creative workforce is also relying on efficient data administration. It comes in handy the designers, engineers, production workers, administration, and marketing. The most important thing is quick and easy access to vital data. Having that will give you more time for creative work. Additionally, well-administered data will improve the decision-making process. Most people try to achieve that with the software accessible from their devices. In most cases, it will be the spreadsheet. That is why the first instinct when the data problem occurs is to go to them. In the begging, it is easy. You put in the data and label it accordingly. Everything is clear and understandable.
Unfortunately, leaning on that method will lead you to the calculation jungle. When your data to complicated, it will kill your productivity. To avoid that consider using low-code or no-code. It will allow you to create a simple data administration system without using the whole development team.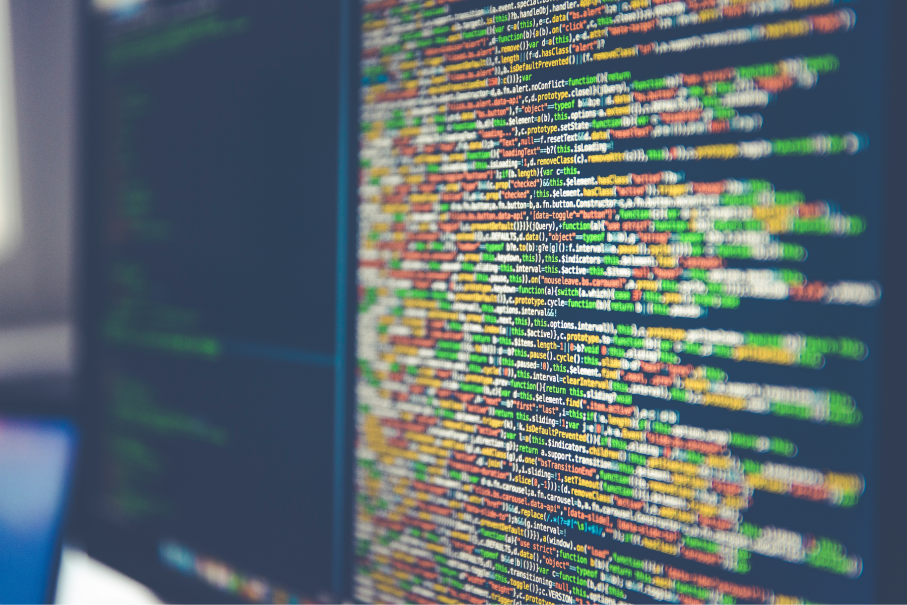 Two common instances of Low-Code and No-Code usage:
In corporations. Where creating new software is a time-consuming process, and data administration systems are not elastic.
In smaller firms. Where programmers do not have the time for small side projects. And the data administration systems rely on spreadsheets. This translates to dropping some projects within the creative zones of the firm.
So, the people that should be interested in Low-code No-code app development are:
Corporation workers. When they wish to improve the effectiveness of their workflow and skip lengthy in-house processes.
People who work for smaller organizations. When they want to design their own data administration systems and create simple software projects.
These are the target groups for the Low-code and No-code platforms. Most of those people do not want to learn the rules of programming and technology besides that. Now, the crucial part is the perception of low-code no-code app development among potential clients. This is the only way to the success of these platforms.
So, what does Low-Code No-Code app development mean to you?
No-Code solutions are the alternative for users that are not willing to learn to program. Low-Code is a tool for developers who want to build software efficiently and with more profit. Alas, the main issue with Low-code and No-code lay within the continuity of development. Any organization. that directs its resources to those platforms will not accept the limitations of Low-code No-code app development.
The obstacles may be database architecture, lack of efficiency, faulty security systems, communication problems, and lengthy development processes. These are real issues concerning Low-code and No-code. They can undo the work of the customers and the providers of said services.
The effectiveness of the low-code no-code app development
Observing the market allows us to state that Low-code and No-code solutions work best with the Pro-Code. It is all about setting the foundations with Low-code and No-code. Next, you need to enlist help from a skilled developer. This synergy can bring simple software solutions to viable products. Additionally, pro-code will improve the stability, cross-platform functioning, and multilingual abilities of the created software. A good example of merging Low-Code/No-Code with Pro-Code is Claris FileMaker Pro.
To sum it all up, Low-code and No-code are solutions for people working in creative spheres. The examples of Low-code and No-code usage we stated above are just the tip of the iceberg. Nevertheless, these technologies can serve different purposes. It could be the rapid creation of a landing page and improving it later with the Pro-Code.
Do you think about using Low-Code No-Code app development in your business? Do not hesitate to contact us! Our team will guide you through the process of development when using these platforms. We also have extended knowledge of improving No-code & Low-code solutions with Pro-Code.