Opensport24
Cardfree Sports Benefit Management System
Opensport24 is a card-less benefit system enabling employees to take advantage of various sports activities co-financed by the employer. The Opensport24 user can use many sports facilities (swimming pools, gyms, climbing walls) connected to the partner network, without the need for a membership card, which is replaced by the mobile application.
Symfony framework
dedicated CMS
native iOS/Android code
socket connections
invoicing system
QR scanner
Our task was to develop a dedicated CMS system to manage the database of sports facilities that are our client's partners. We needed to design a stable system equipped with a number of functions, e.g. a mechanism for the cyclical distribution of tickets and a fully automated tool for generating invoices. In addition, the project required the preparation of two native mobile applications for end customers.
We developed an advanced CMS system, acting as a centralized panel for managing the offer of all partner facilities of the company. The panel developed by our team gives Opensport24's partners full access to the history of ticket use, and at the same time is an excellent channel for promoting their services. In addition to the web application, we also created a native mobile applications for iOS and Android platforms, which, through carefully designed UX and UI, are ideally suited to the requirements of corporate and individual clients. Moreover, the mobile applications were equipped with functionalities enabling automatic identification of the type of user, promoting of the partner sports facilities as well as automating ticket distribution.
Key Features
Features that helped the product achieve its goal.
User credits
The ability to track the amount of used and remaining credits on the account entitling to use sports facilities on an ongoing basis.
QR scanner
Owners of sports facilities are equipped with an application that allows scanning QR codes generated in the user's application.
List of objects
An intuitive list of sports facilities that can be used by application users. The list automatically displays the objects that are closest to the user's current location. In addition, it has useful filters that allow you to choose the right place for you based on the type of sport.
Client's opinion
At every stage of implementation, we knew that we could count on the support and knowledge of professionals. Thanks to the well-designed UX and UI, as well as the use of the latest technologies, Opensport24 definitely outperforms competitive solutions.

Other projects
Our implementations of tailor-made software.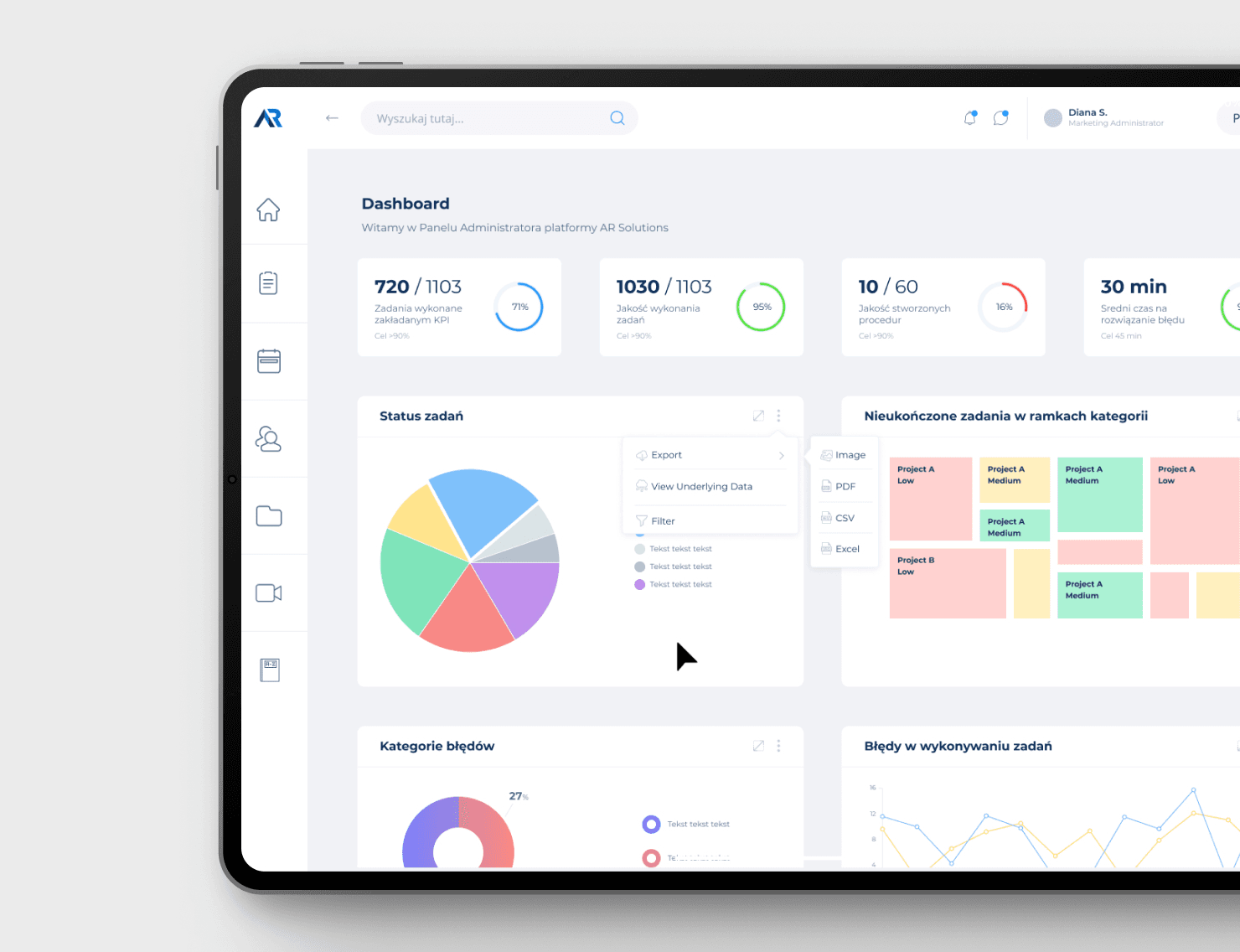 AR Solutions
Modern design of a web application panel, thanks to which users can easily use all the functions of the AR Solutions system.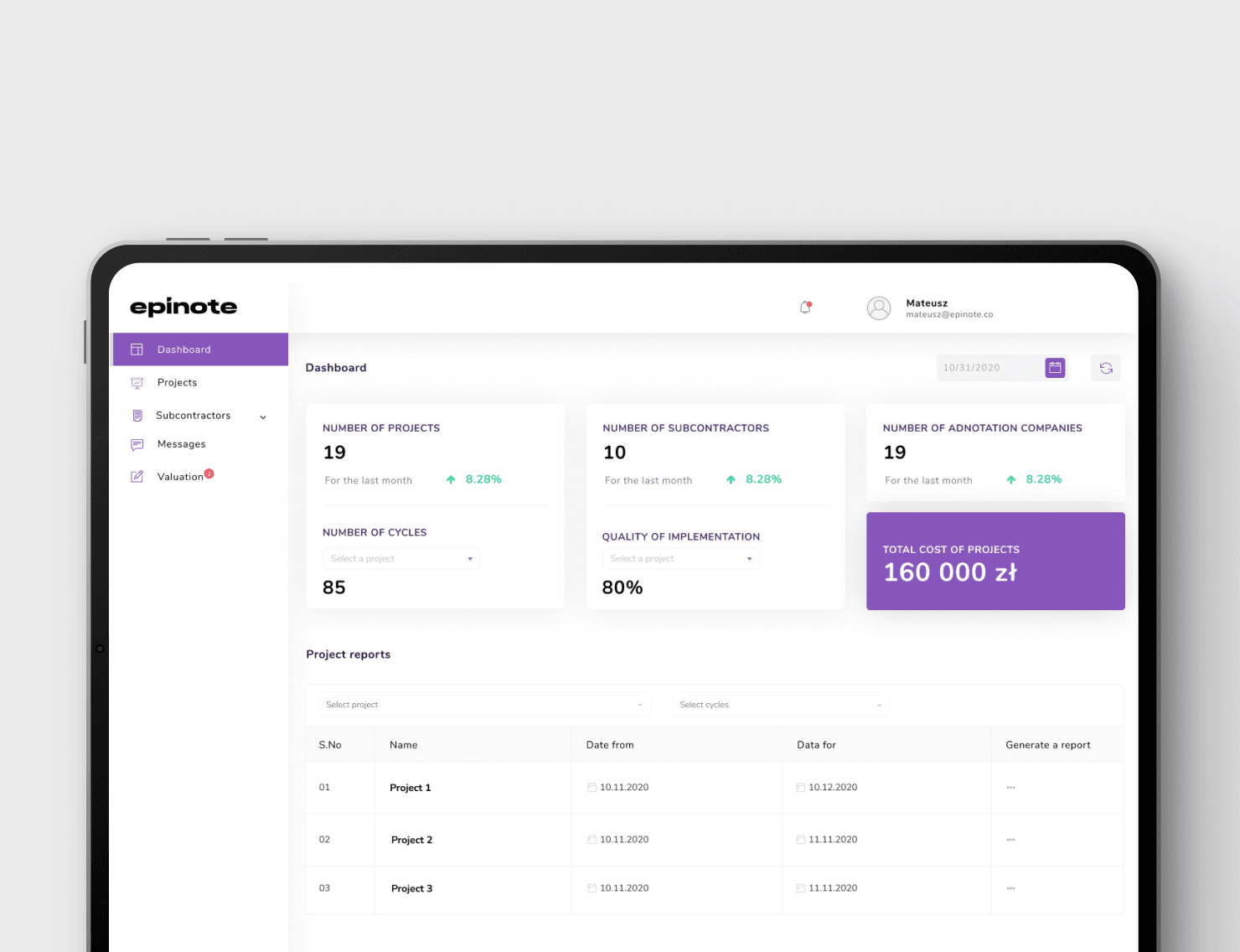 Epinote
A modern and highly intuitive user interface for an advanced data annotation tool.
Want to create a similar app?
Our team is ready to help you to find the optimal solution that will meet your specifications and achieve your business goals.