Garrio
Mobile application for convenient learning of English by listening to words and phrases.
A mobile application that allows you to learn English words and phrases.
Dart development, paid subscriptions, security and support.
Our goal was to create an application that would allow the user to learn English words and phrases easily and quickly in a friendly environment. The task was to prepare an easy-to-use and intuitive mobile application to make it as convenient as possible for users to learn new expressions.
We created an application that allows users to learn English in a convenient and effective way. We used Flutter, a cross-platform technology, thanks to which we significantly reduced the time of code development for iOS and Android devices. Thanks to Garrio, learning new expressions is much easier. Convenient playback of vocabulary lists greatly facilitates the acquisition of knowledge. The application allows users to choose the vocabulary field which they want to focus on. After selecting it, the user sees a list of words, phrases and whole sentences in English with the function of listening to the pronunciation of each item and its repetition. The application allows users to create lists of favorite words, so that the user can create their own categories of vocabulary.
Key Features
Functionalities thanks to which the product achieved its goal.
Convenient categories
The user can easily find topics of interest thanks to the intuitive list of categories.
Listening to lists of phrases
Listening to playlists with new vocabulary helps you learn spoken English conveniently.
Create personalized playlists
The user can create a list of expressions from many categories that they want to focus on.
Client's opinion
We are very pleased with their professionalism and vast knowledge of technology.

OTHER PROJECTS
Our implementations of tailor-made software.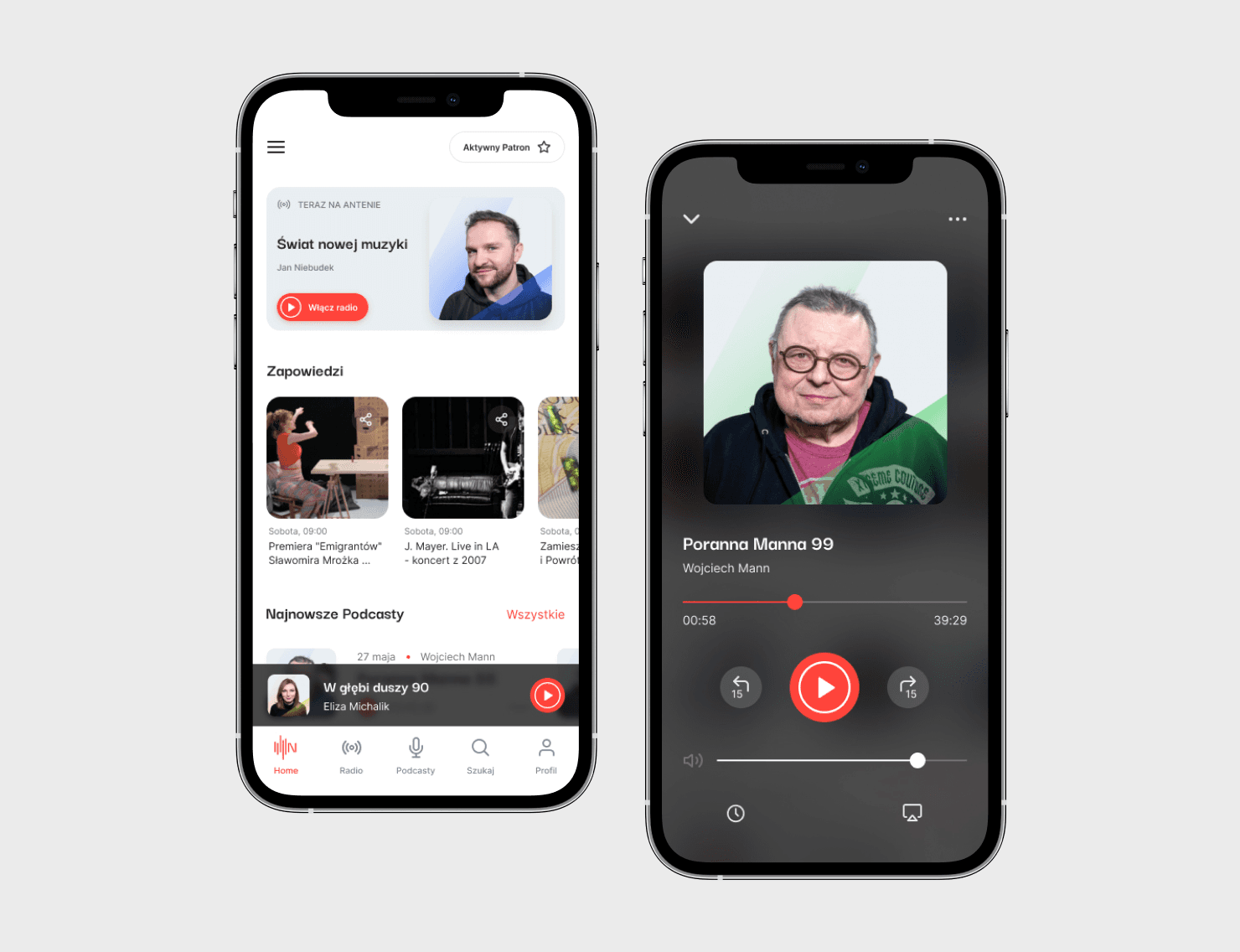 Radio Nowy Świat
A mobile application thanks to which you can listen to your favorite music and podcasts anytime and anywhere!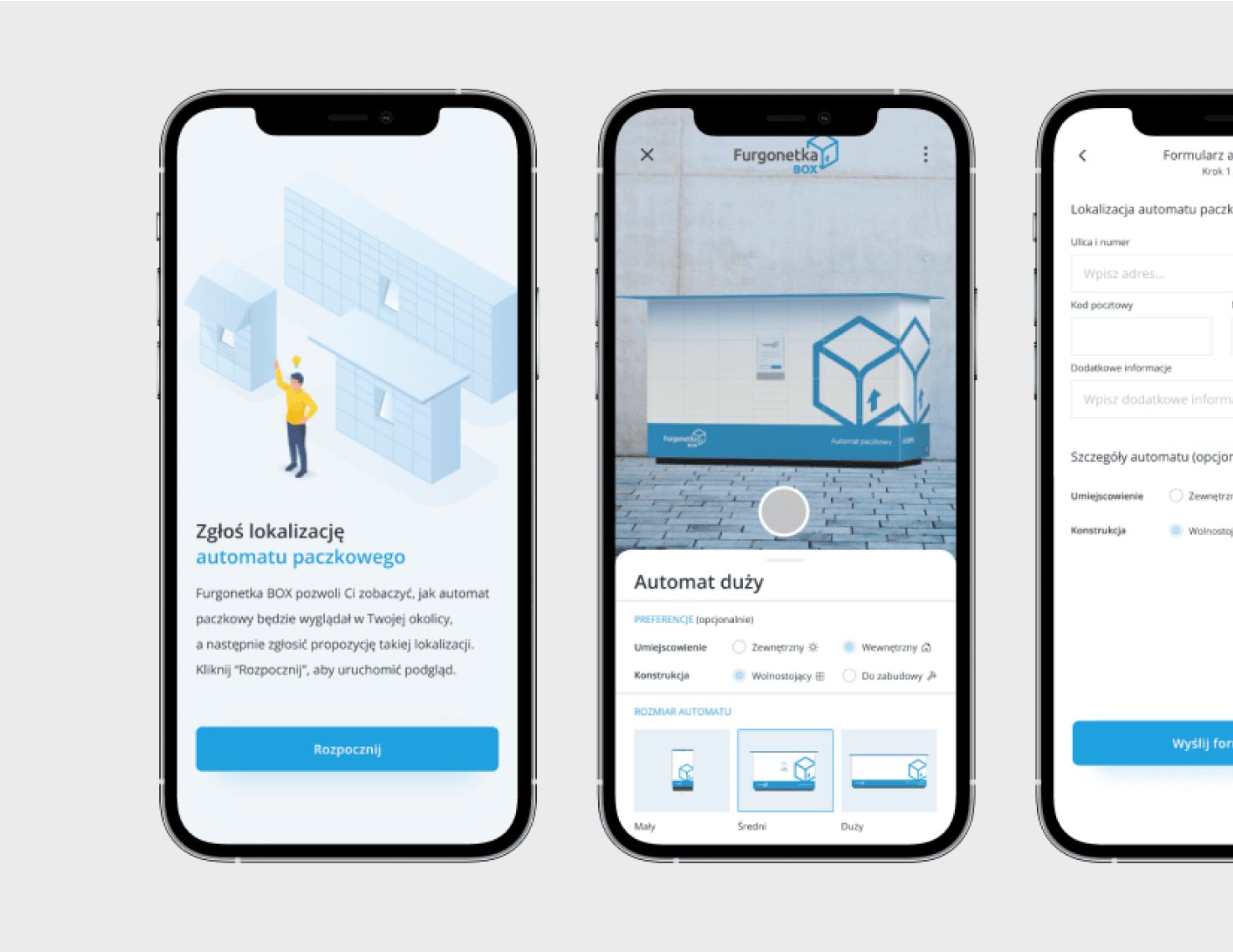 Furgonetka BOX Partner
A mobile app with an AR module for locating spots for new parcel machines.
Want to create a similar app?
Our team is ready to help you to find the optimal solution that will meet your specifications and achieve your business goals.