Maturalni
An education platform that helps high school and middle school students prepare for final exams
Maturalni is an educational platform that enables students to prepare for their school leaving exams through video courses led by experts in their field.
PHP back-end development,
RWD,
e-commerce (WooCommerce) implementation
The aim of the project was to create a website and an e-commerce platform along with an admin panel. The website's goal was to enable students to prepare for school leaving exams. Thanks to the possibility of purchasing educational materials, i.e. video lessons and quizzes, students learn and revise information in a given subject. Quizzes are designed to test knowledge after video lessons. The website needed to be user-friendly and intuitive. The entire platform places great emphasis on the effectiveness of students' learning and checking their learning progress.
We created a website along with an e-commerce platform, enabling high school and middle school students to prepare for their final exams. Online lessons guarantee thorough preparation of the selected subject. In addition, they end with a quiz that helps to check how helpful the video material was and what is the level of knowledge in a given field. The platform is easy to use, intuitive and convenient to navigate, which facilitates the process of purchasing courses for the user. The administration panel has extensive functions, thanks to which admins can efficiently manage the platform.
Key Features
Functionalities thanks to which the product achieved its goal.
Convenient shopping on the platform
Intuitive categories of educational materials and a complete set of information on the content of the courses facilitate the purchase process on the platform.
Admin panel
A comprehensive organizational tool for admins streamlines platform management.
Live events
Possibility to participate in live meetings for registered users.
Leaderboards and badges
These functionalities increase user engagement, as well as the motivation to revise for the exams.
Courses
The courses have been divided into modules with quizzes at the end of each. Thanks to this, the student can easily return to the material on which he finished learning and check his results. All this in the most transparent form.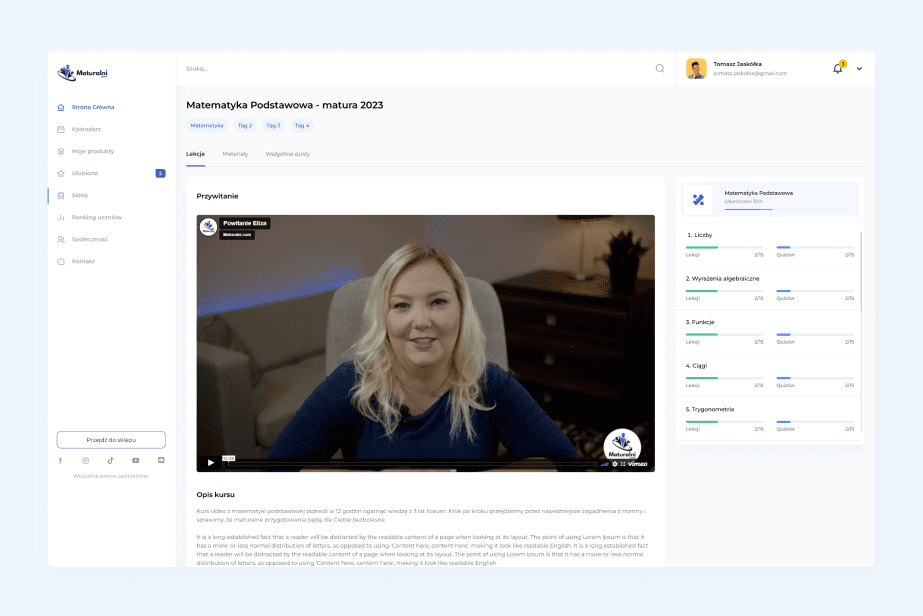 Event Calendar
Calendar with events is a place where young users can easily see on which days classes are conducted. To participate in a given event, just click on a specific event to move to the place where live online classes are conducted.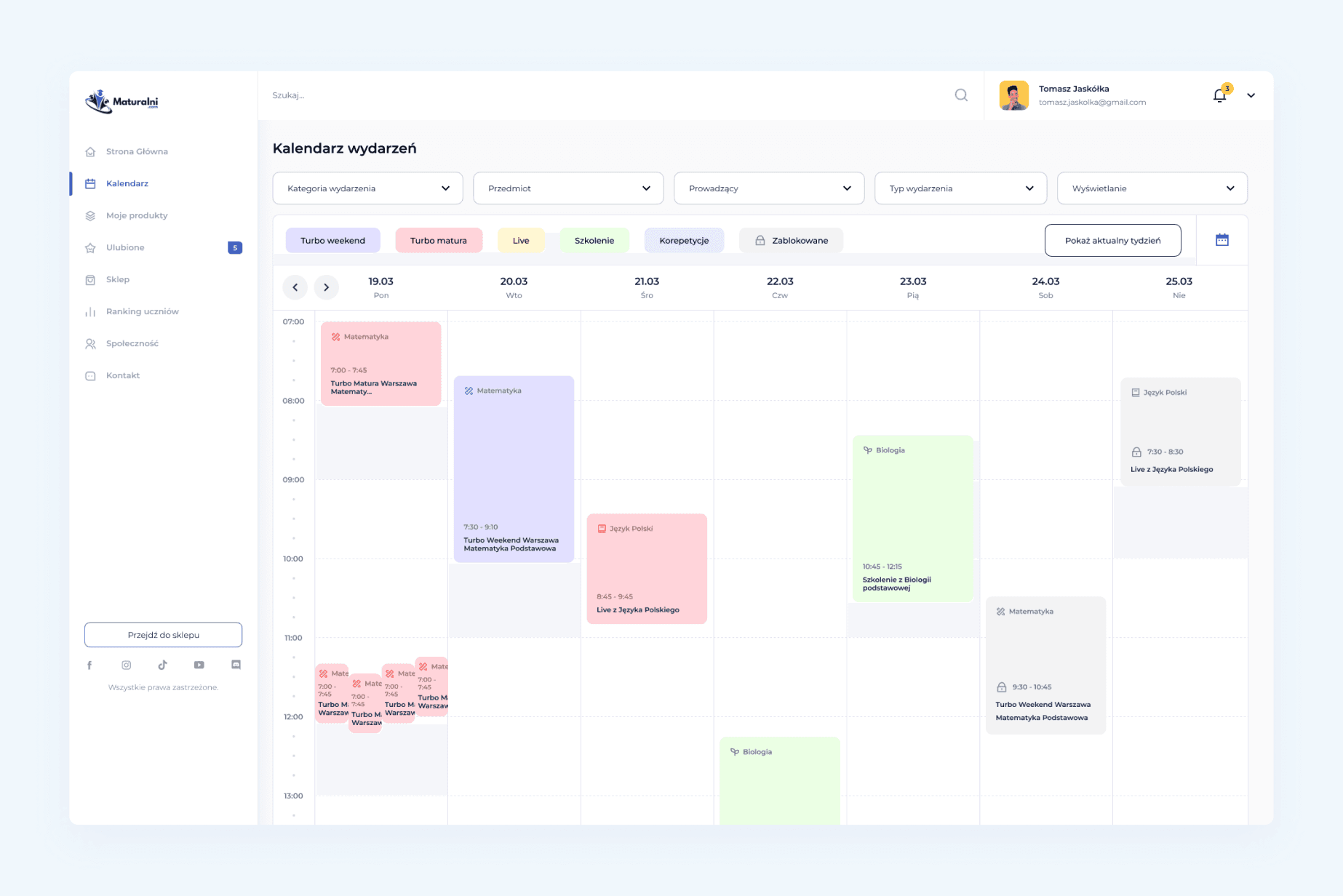 Mobile version
The platform is fully adapted for use on a smartphone. Thanks to this, users can study anywhere, not just in front of a computer screen. The application is user-oriented.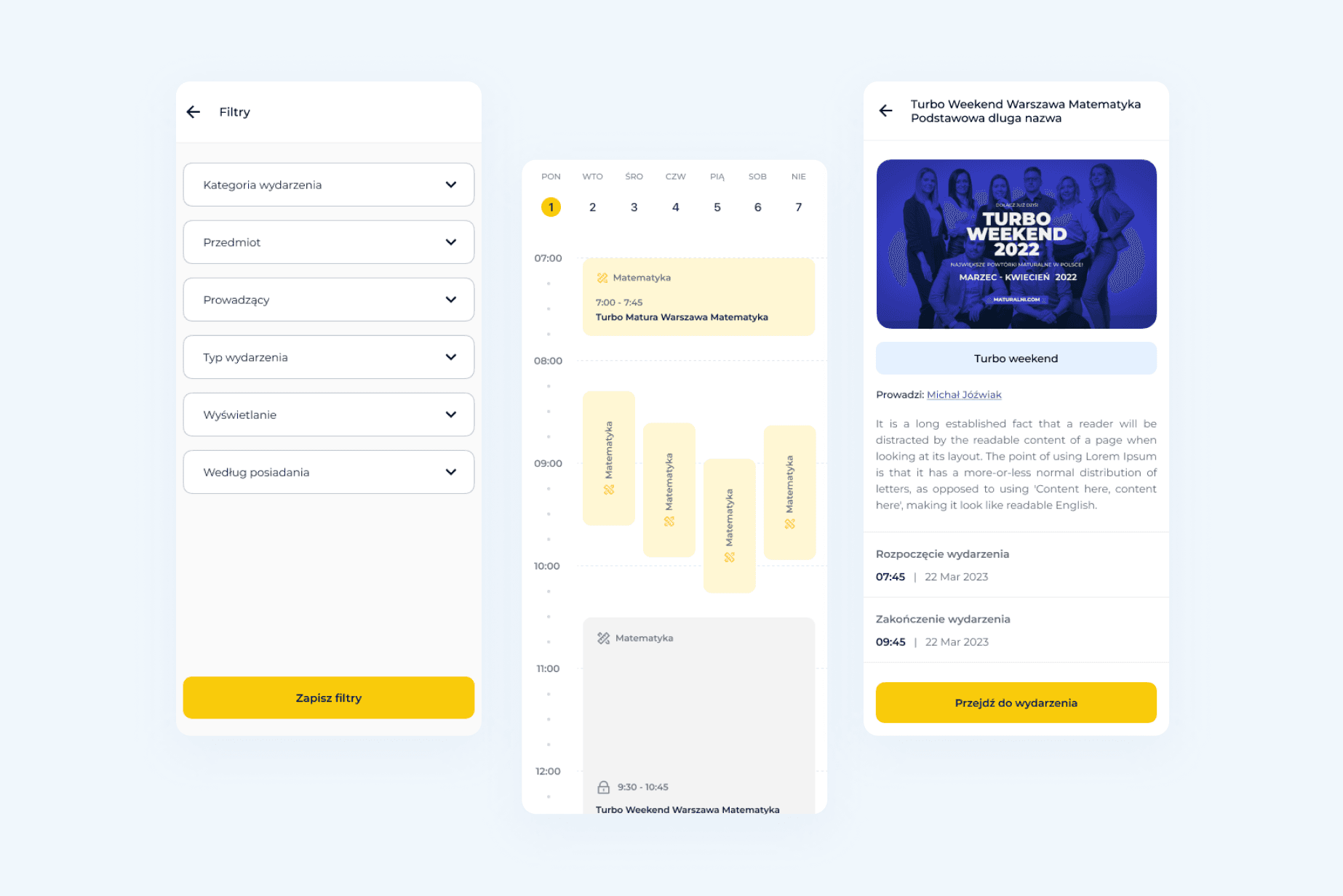 User-centric platform
The platform aims to streamline and optimize the preparation process for the most important exams in the Polish education system. Thanks to user-friendly solutions and the use of modern technology, it has gained a wide audience.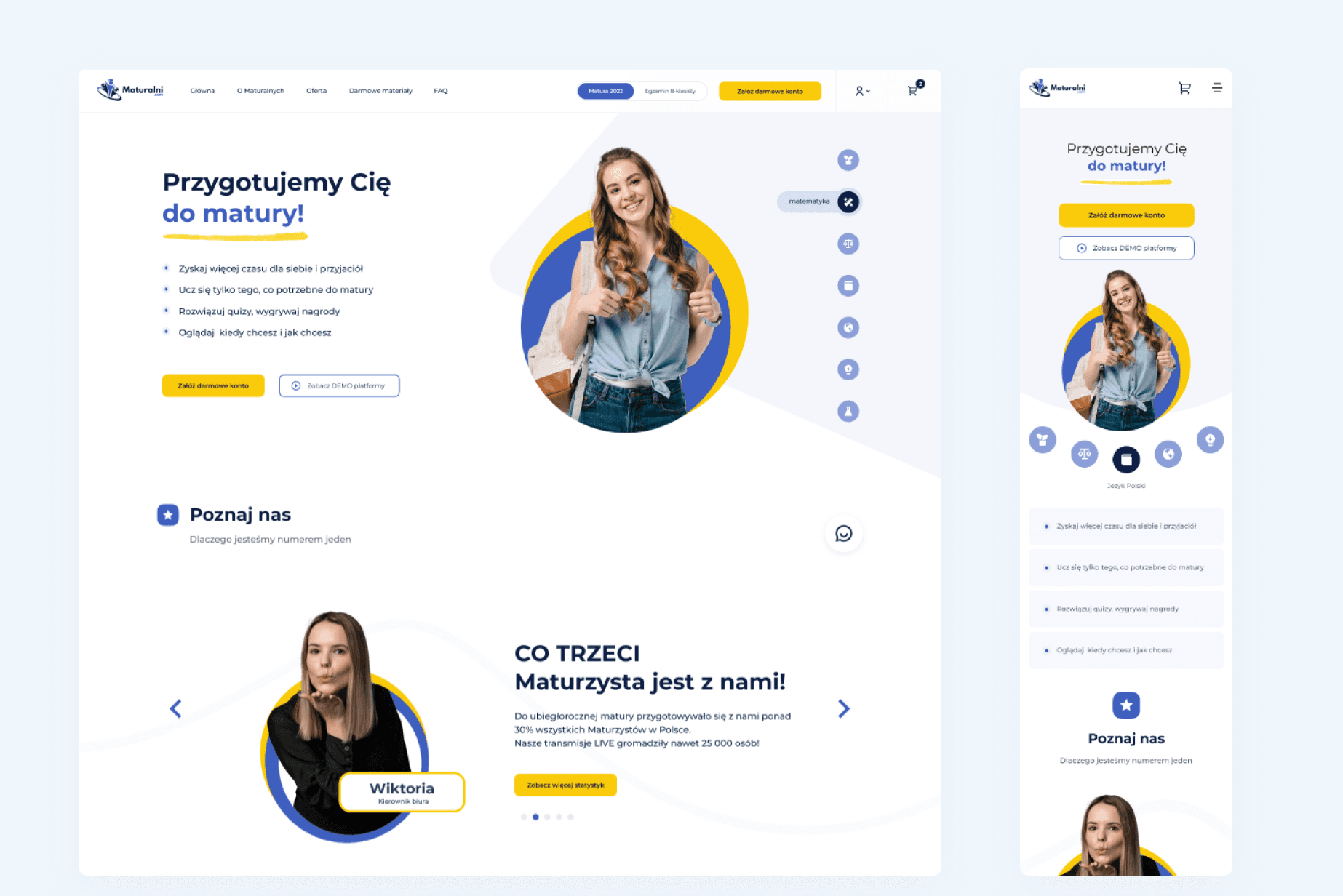 Searching for courses
Convenient filtering and course categories make in-app purchases easier for the user. The ability to view offers from individual subjects, taking into account the type of offer: full course, paid and free materials, access to live webinars. The whole process is thoroughly described to make the process understandable and user-friendly.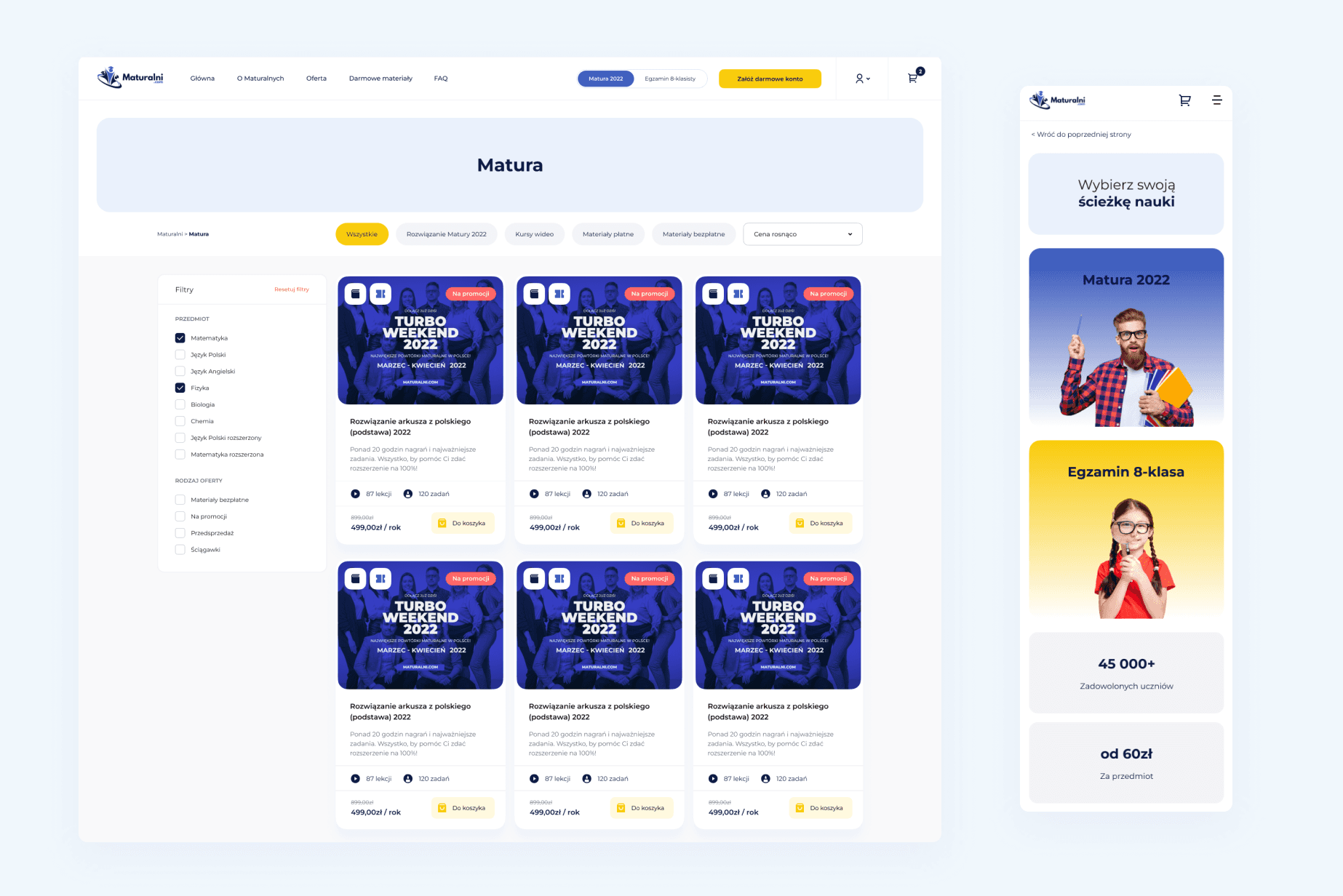 In-app purchases
In-app purchases are easy and convenient thanks to the implementation of various payment methods. After purchase, the course or materials are ready to use.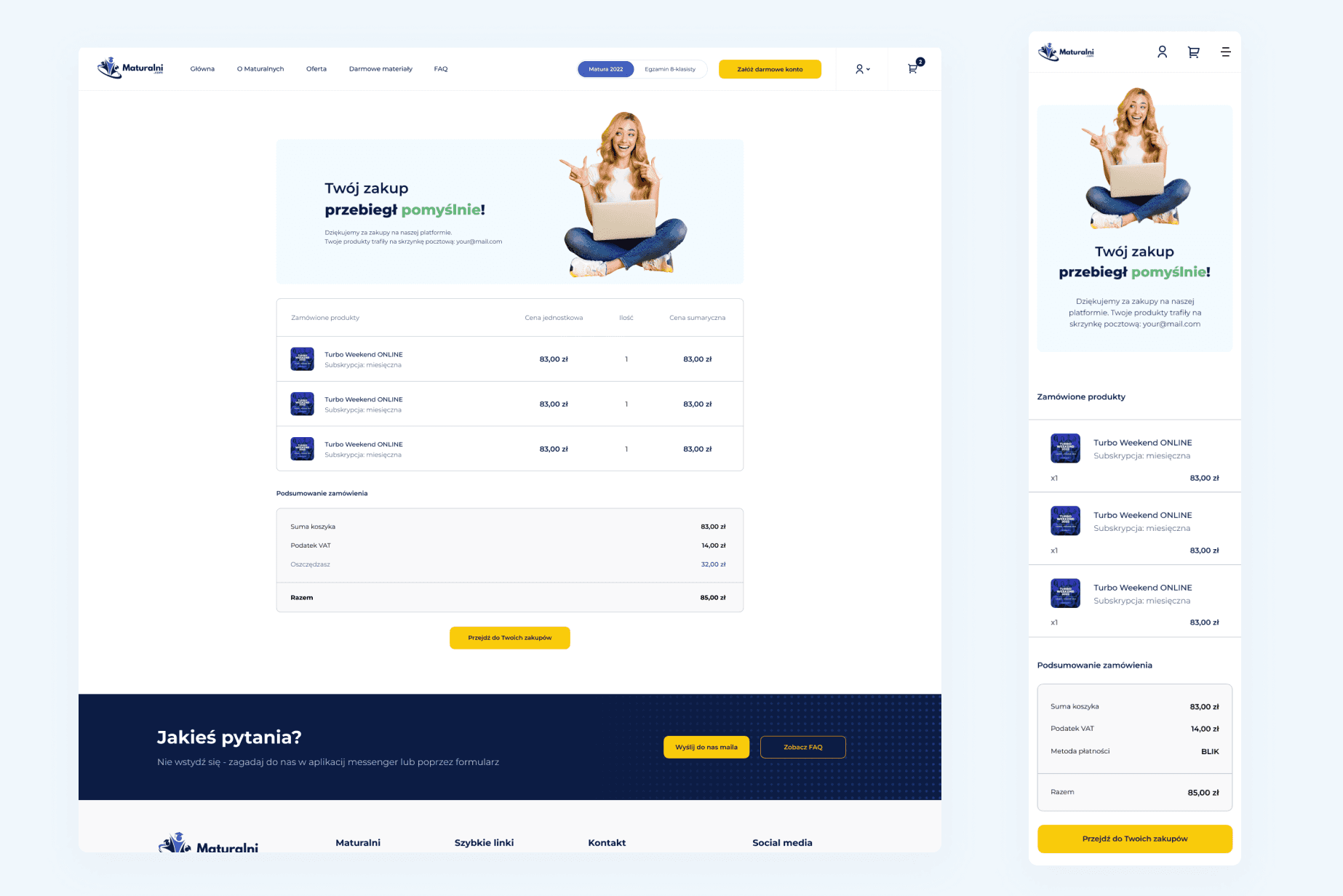 OTHER PROJECTS
Our implementations of tailor-made software.
Itaka Hotele
A web application created for one of the most popular travel agencies in Poland.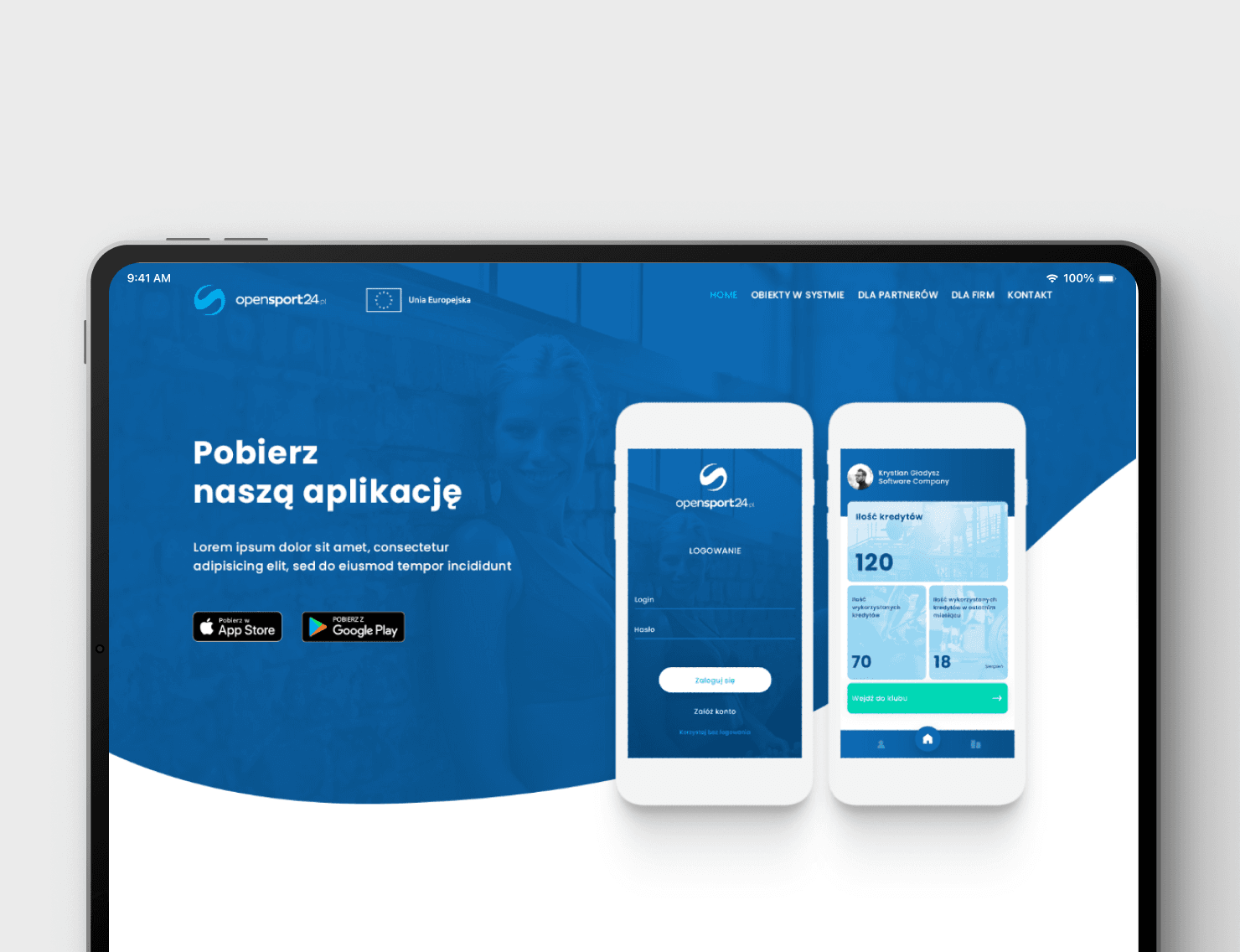 Opensport24
Cardless system of sports benefits for employees.
Want to create a similar app?
Our team is ready to help you to find the optimal solution that will meet your specifications and achieve your business goals.