Product Discovery Workshops
Discover new ways of digital project development. Let's discuss your vision.





ABOUT SERVICE
What are product discovery workshops?
The best products are created when their concept is well thought-through. Choosing the right way might be challenging if you don't develop software or design digital products daily.
We'll show you different ways to make effective and good-looking software during software product discovery workshops.
We show you how to develop your concept.
We present ideas and visualizations of various solutions.
We discuss how the user will find and utilize the application's functionalities.
You get to know our programming technologies.
You choose the solution that fits your business.
You meet a team of designers who will look after your project.
You discover the needs and motivations of the application users.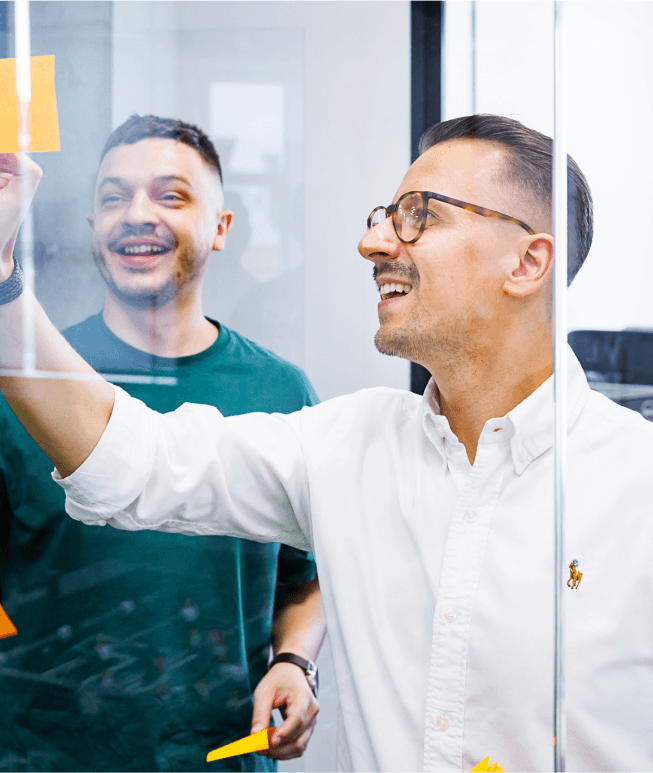 FIRST STEP
Benefits of the product discovery workshop
You explore different ways to create a digital product.
During the workshops, we will broaden your horizons regarding technology, product functionality and business efficiency. Digital consulting is an effective way to set and achieve precise goals.
You develop a product idea with seasoned experts.
Creating and developing a digital product is often a significant challenge. Before implementing it, it's worth discussing the project with experienced specialists. This will ensure you get to know the designers team, benefit from their competencies and reduce investment risk.
You benefit from synergy effects.
During the workshops, we will present our recommendations on the planned functionalities and hints on how to improve the application. The combination of our experience and your knowledge of the business will bring much better results.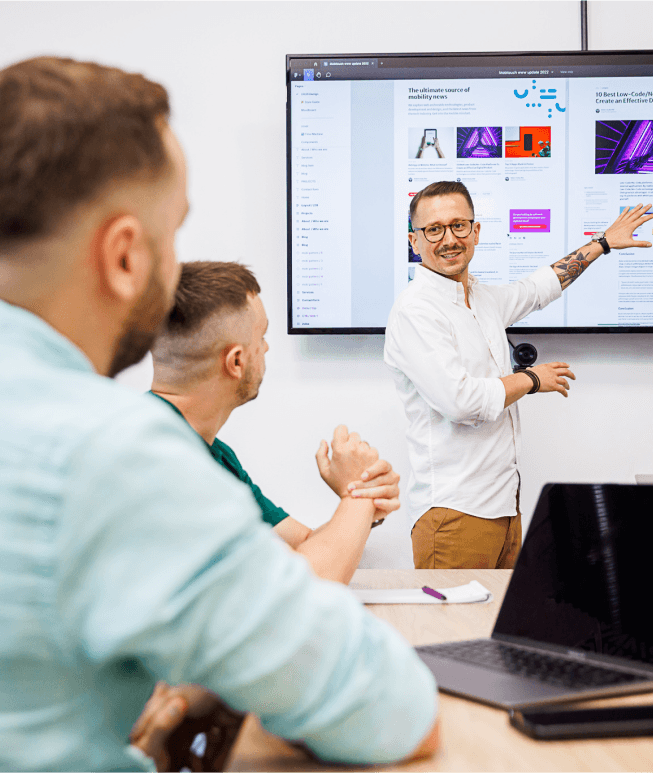 WHY US?
Product discovery with mobitouch
A proper understanding of your needs
During the workshop we get to know your needs well, so you avoid unnecessary costs during development.
Code and data security
We use state-of-the-art technologies, making our applications secure and stable.
We take challenging projects on
When deciding to cooperate, our priority is self-development. Interesting projects translate into better quality code.
Experience in international projects
We can work together, no matter which part of the planet your company is located in. Our developers speak English fluently.
Product discovery process
Digital consulting services step by step
Analysis before Kick-off
01
mobitouch team
Team involved: UX/UI designer, Business Analyst
Our team reads the materials provided and prepares a list of questions regarding the application. Preparation of workshops that will be conducted online using FigJam.
Your team + mobitouch
Team involved: UX/UI Designer, Business Analyst, Mobile Developer, Backend Developer, Your Team
The purpose of the kick-off meeting will be to discuss the necessary application functionalities for a specific type of User in order to create an Information Architecture and define technical requirements.
We suggest conducting separate workshops in the next stages according to the type of User, which means: separate for Customers and for Admin.
Due to the complexity of the project, we suggest conducting two rounds of the next stages of Discovery Workshops.
Both types of User will use different types of functionalities and this is why it's crucial to have a profound understanding of their needs and possibilities within the application.
Information Architecture
03
mobitouch team
Team involved: UX/UI Designer
During this stage, our team will work on the Information Architecture (i.e. a site map with a detailed description of a given functionality by type of user).
Workshop Meeting: Information Architecture Presentation
04
Your team + mobitouch
Team involved: UX/UI Designer, Business Analyst, Your Team
During this meeting, we'll share the results of our work on the Information Architecture and collect feedback from your team.
At this point, we would like to ask you to prepare the text content that will be visible on each screen in the application.
Preparing UX wireframes (lo-fi mockups) and User Stories
05
mobitouch team
Team involved: UX/UI Designer, Business Analyst
In this stage our design team will prepare UX wireframes, which are low-fidelity mock-ups. They will show the interface layout of the application and all the functionalities. The UX wireframes will not yet show the target graphic layer.
Our Business Analyst will prepare User Stories which are a description of the application's functionalities by the user.
Your team + mobitouch
At the meeting, your team will be presented with UX wireframes. The project team will discuss specific elements of the mock-ups and present their suggestions, as well as collect feedback that will be used for final modifications of the UX mock-ups.
Final UX wireframes (lo-fi mockups) and User Stories
07
mobitouch team
Team involved: UX/UI Designer, Business Analyst
Time devoted to adding final modifications to the UX wireframes and User Stories.
Effect produced
The final outcome of the product discovery workshops
Architecture diagram & UX wireframes
After the workshops, we will design an application mock-up in the form of a low-fidelity prototype which will include screens of the application without the target graphic layer.
User stories documentation
Description of the application's functionalities written from the end user's perspective.
Data for estimations
All information you need to know before starting a project. This includes estimated duration and costs.
Organisational issues
What does the workshop look like?
We will adapt how the workshops are organized to your needs and possibilities. Next, we will invite you to our office in Rzeszow (Poland), where we have a dedicated space for such meetings. We suggest this form of engagement when possible, because it's more dynamic, and we can interact more. However, if a visit to our office is impossible, we will meet remotely.
How long do the Product Discovery Workshops last?
The discovery workshops usually last one whole working day and are attended by our UX and UI designers, project managers, and developers of the relevant technologies. We ask the client to present the application concept and the business goals. Then we conduct various exercises and discuss the information architecture and possible functionalities.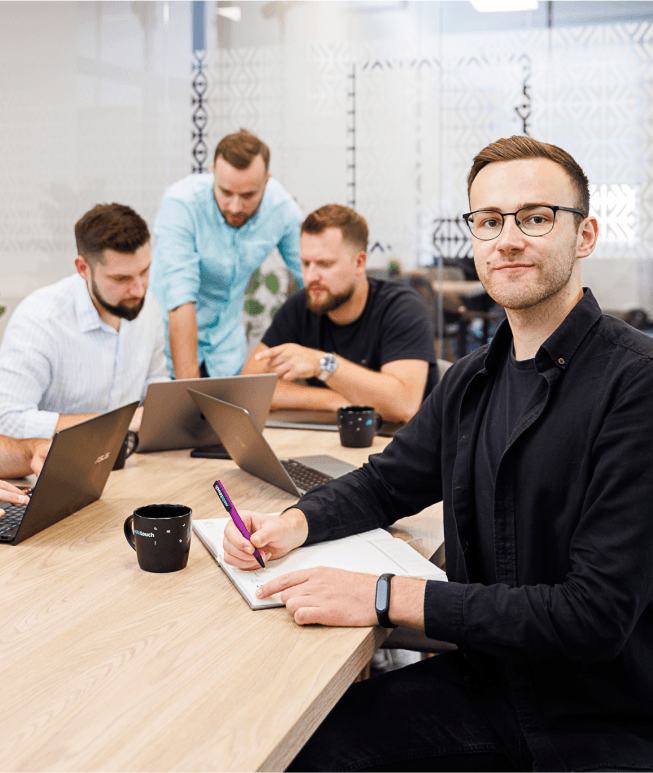 EVENT STORMING
Let us understand your product entirely
Digital product discovery workshops should produce a concrete outcome. This identifies the central assumptions about the software and the benefits it should bring to users.
This is why we often use a workshop technique called event storming. This involves each participant trying to take on the application's end-user role. In this way, we uncover different approaches and can better tailor functionalities.
Next possible steps
What can you do after the workshop?
Once we understand your application idea, we can move on to the next stage. You can choose what we will tackle first.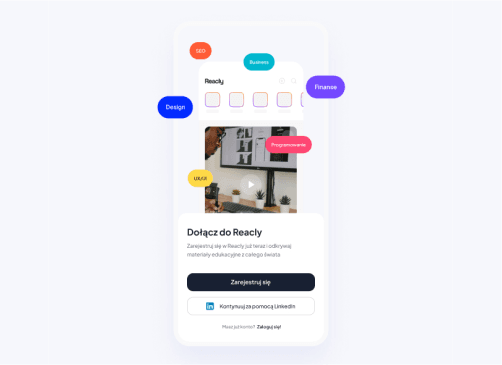 Design a positive experience
In the beginning, it's crucial to know what your final product will look like. We can design a draft layout of the application, allowing users to navigate efficiently.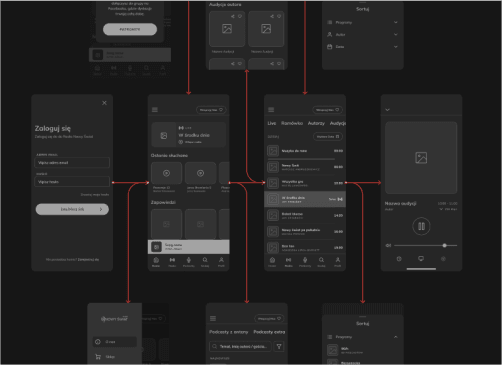 Create a user-friendly interface
We will come up with UI mockups that will make the application most accessible.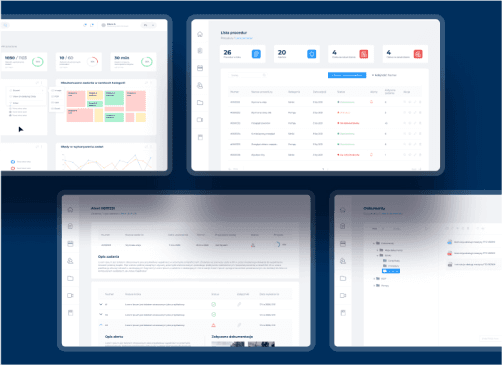 Build a stable structure
A stunning appearance is not everything. It's what's inside that counts. Regardless of the type of software, we will develop a secure and stable code for it.
FEATURED PROJECTS
Check out the projects we've kicked off
AR Solutions
The modern design of a web application panel, thanks to which users can easily use all the functions of the AR Solutions system.
Our task was to design the UX and UI of an advanced web panel, containing four complementary modules; for the field worker, specialist, manager and administrator. The customer wanted the panel to be user-friendly and highly intuitive, and its usage effective. In addition, our goal was to design and develop an AR Solutions website that would provide the company with a high level of conversion from user visits.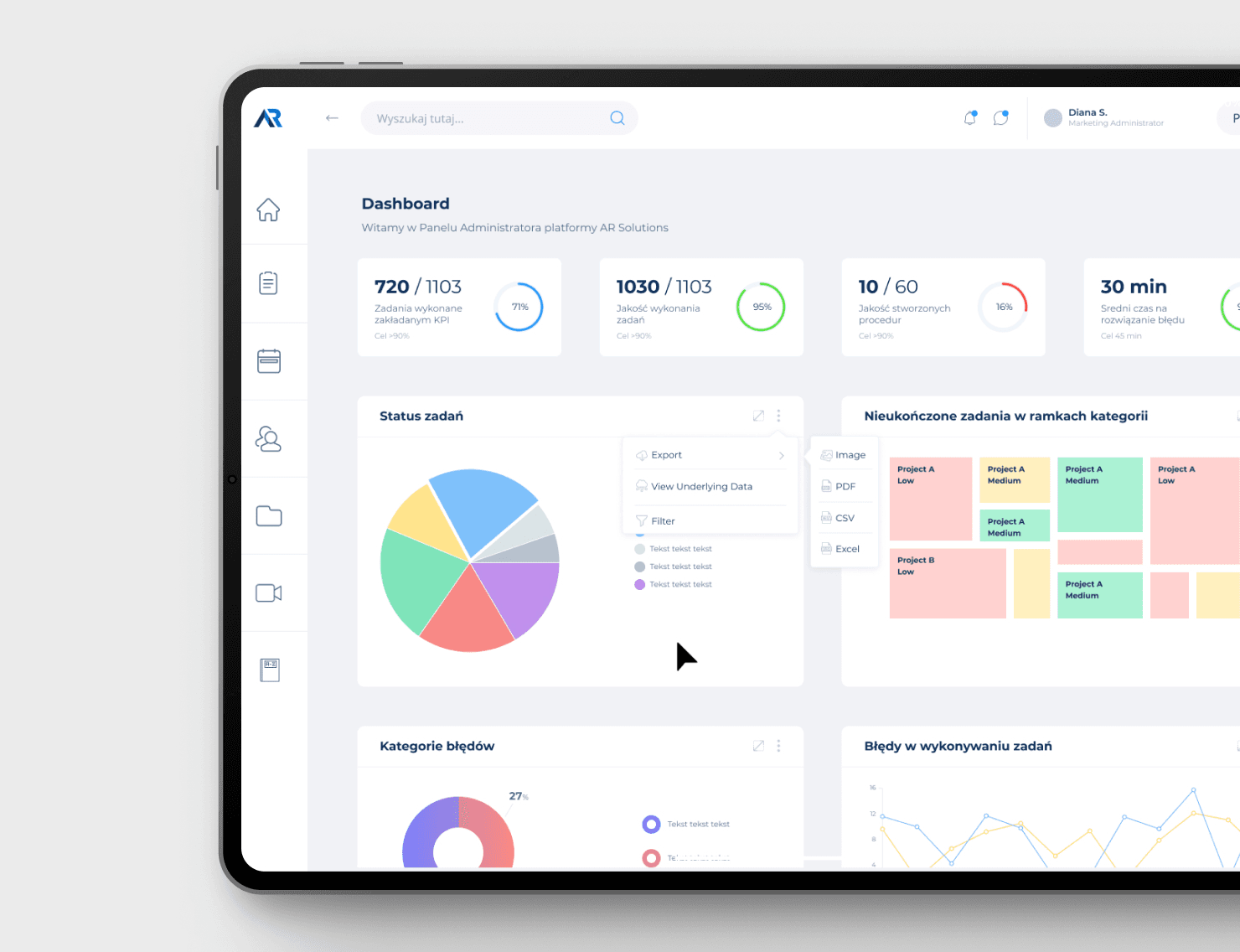 Reviews
We've never had any issues in terms of meeting deadlines and communicating. They respond to every issue very fast, in every part of the day and they figure out a solution for all of our questions. The mobitouch team has been involved in every level of digital product development.

Their team is highly responsive and easy to reach during the development. This made our collaboration really smooth and professional. Mobitouch took an extra care about communicating the project's progress – and that approach really paid off!

The team of experts at mobitouch has the skills and know-how to implement the most demanding projects. Moreover, they have in-depth knowledge of the latest technology trends and know how to apply them creatively to build high-performing products.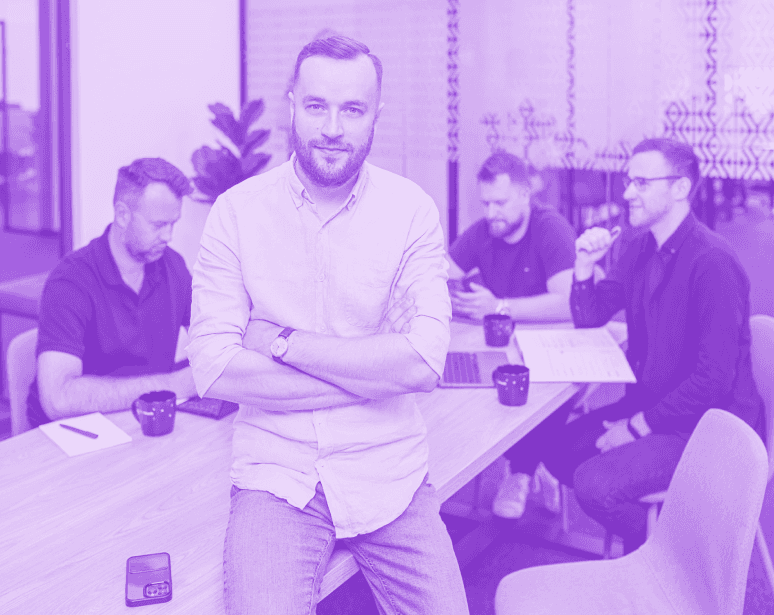 Frequently asked questions
Find the answers
What is the purpose of product discovery workshops?
The main point is: if we discuss the idea satisfactorily, we will create the software well. The workshops are aimed to understand the product and the business goals it should fulfill.
Technical discovery workshops are also a prelude to a valuable partnership. By discussing the critical issues at the outset, we can better estimate the project (costs, duration, etc.) and plan the workflow, which translates into higher-quality code.
What do we focus on during the workshops?
Product discovery workshops help to better understand two types of needs. We must understand both the needs of your company and of the potential users of the application we will create for you.
During the creative session, we design the customer journey and consider the possible functionalities of the application. We discuss what the software should look like and what benefits it should offer.
What techniques do we use at the meeting?
The main formula of the meeting is a vibrant discussion and brainstorming. This is why we would like to meet you live. We can meet in our office, but online workshops are just as effective.
First, we need you to outline the direction. Once we know the main idea, we break it down. We often use the event storming method, which means we look at different functionalities from the end user's perspective.
What is discussed at the product discovery workshops... UX or backend?
We look at software holistically. We use various technologies in our day-to-day work, creating great-looking and stable applications. A good project must combine these two aspects.
What we focus on more during the workshops is driven by the needs of our clients. Some of them need to visualize their concept, so we run UX discovery workshops. But others want to develop an existing solution and commission us to provide IT transformation consulting.
What are the key outcomes of workshops?
There are two types of outcomes: material and immaterial. The material ones are the result of our work after the discovery workshops. You will receive from us UX sketches, user stories (description of functionality from the user's perspective) and the complete information you need to estimate the project.
The immaterial benefits, on the other hand, come from a good understanding of the product and the selection of practical solutions. After the workshops, it's easier for us to proceed, so you can expect lower costs and higher-quality code.
What information for estimation will I receive?
For a software development company, every job is different. Therefore, the better we get to know your product at the beginning, the better we can quantify the amount of work needed to create the functionalities. This will enable you to calculate costs more precisely and define the expected duration of each task. The closer you bring us to your project, the better data you will receive from us.
Is it possible to organize remote workshops?
Online meetings are possible, and we organize them for foreign companies. However, when possible, we prefer to meet face-to-face. This helps to communicate better and have more interaction during the discovery workshops. Our office is located in Rzeszow, Poland.
How to prepare for discovery workshops?
Everything we need to know is probably in your head. We'd like you to tell us about your idea, so a list of the goals you want to achieve would be useful. When you book a date for the product discovery workshops, we'll get back to you, and after an initial review, we'll outline what information will help us most.
How product discovery workshops can help with MVP development?
Creating and launching a new product often involves a considerable investment. This is why digital companies use the concept of an MVP – Minimum Viable Product. It refers to a product ready for sale but with areas that will need improvement in the future. This solution reduces the cost of bringing a product to market and allows adjusting it to users' needs.
However, before creating an MVP, getting the support of a digital consulting agency could be a great idea. With our help, during the discovery phase workshops, you can explore more possibilities before taking action. A well-conducted interview will allow us to suggest solutions and functionalities at the development stage that will create an even better MVP and, ultimately, a final product.